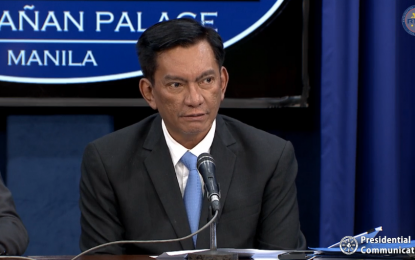 MANILA -- The House Ways and Means Committee on Tuesday questioned the Bureau of Internal Revenue (BIR) for falling short of its collection targets for 2019 despite higher excise taxes under the Tax Reform for Acceleration and Inclusion (TRAIN) law.
Albay Rep. Joey Salceda, panel chair, said the collection shortfall may likely reach PHP104 billion at the end of the year, noting that the BIR has only collected PHP1.7 trillion of its revenue-target of PHP2.32 trillion as of October.
Salceda cited that the BIR attributed the emerging shortfall on the PHP55 billion revenue foregone in fuel excise tax and the delay in the passage of the 2019 national budget.
"The BIR explained that almost 100 percent of the petroleum products are now imported upon the decision of Shell and Patron to import rather than refine fuel in the country. Thus, it is now the BOC (Bureau of Customs) that collects the VAT (value-added tax) and excise taxes amounting to almost PHP55 billion," Salceda said.
Salceda noted that the BOC is "genetically prone" to smuggling with oil products perennially constituting the biggest smuggled good in the country.
The House panel requested the BIR to provide a breakdown of revenue collection per tax type and disaggregate its collection data to trace the revenue gain due to tax administration reform initiatives.
It also asked the BIR to report the impact of the TRAIN Law on the collection from individual income tax; the collection on the excise tax on sweetened beverages; and on the expansion of the tax base.
Salceda also urged the agency to heighten its campaign against Philippine Offshore Gaming Operations (POGO) and ensure that the estimated 150 operators, 100 of which are illegal, are registered under the BIR and are covered the tax net. (PNA)