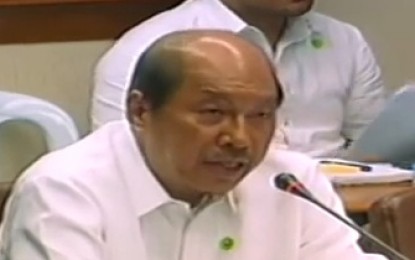 MANILA -- The Court of Appeals (CA) on Wednesday upheld its decision finding former Budget Secretary Florencio Abad administratively liable for simple misconduct in the implementation of the PHP72-billion Disbursement Acceleration Program (DAP) of the previous administration.
In a four-page resolution dated Nov. 25, Associate Justice Zenaida Galapate-Laguilles of the CA's Former Special Fourteenth Division said Abad failed to raise new arguments that would warrant the reversal of its February 27 decision which upheld the findings of the Ombudsman that the former budget secretary should be held accountable for simple misconduct.
Associate Justices Mario V. Lopez and Gabriel T. Robeniol concurred.
Since Abad is no longer in public service and may not be suspended anymore, the penalty was converted to a fine equivalent to his three-month salary.
"After a review of the grounds relied upon by the petitioner, this Court finds no compelling reason to amend our decision as the issues raised have already been resolved and covered extensively in the assailed resolution," the CA said.
The CA reiterated its February decision that the former budget secretary intruded on the powers of Congress by effectively modifying the provisions on savings in the General Appropriations Act (GAA) of 2012 when he issued National Budget Circular No. 541, which consolidate savings or unutilized balances and withdraw unobligated balances of agencies with low levels of obligations.
NBC 541 provided the principal bases for the withdrawal of unobligated allotments which were declared as savings and used to fund programs, activities and projects under the DAP.
"Thus, Abad may not successfully evade liability by invoking good faith. While Abad's desire to fast track public spending and push economic growth is laudable and the implementation of the DAP, in fact undeniably yielded positive results that enhance economic welfare of the country his defenses cannot override the clear mandate of the law," the CA explained.
"As responsible public officer, Abad ought to have been well aware that he has no authority to overrule the requirements of established rules and the fundamental law of the land," it added.
In 2014, the SC declared DAP unconstitutional, specifically on the withdrawal of unobligated allotments from the implementing agencies; the declaration of the withdrawn unobligated allotments and unreleased appropriations as savings prior to the end of the fiscal year without complying with the statutory definition of savings contained in the GAA; and the cross-border transfers of the savings of the executive branch to augment the appropriations of other offices outside of it. (PNA)