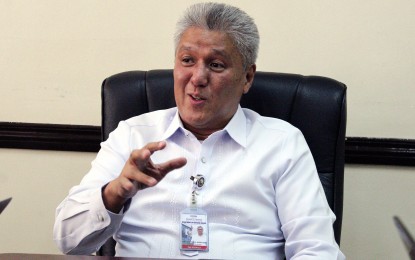 MANILA -- The Philippine Air Force (PAF)'s capability to provide air support to ground troops got a much-needed boost with the arrival of two Bell AH-1S "Cobra" attack helicopters donated by the Jordanian government on November 26.
"The two-blade, single-engine attack helicopters, which arrived at PAF Headquarters in Clark Airbase, Pampanga on 26 November 2019, will be used primarily for close air support in internal security and counter-terrorism operations of the Armed Forces of the Philippines," Department of National Defense (DND) spokesperson Arsenio Andolong said in a statement to reporters on Thursday.
The two "Cobra" helicopters will be joining the eight AugustaWestland AW-109 light attack helicopters in service along with the much older Mcdonnell Douglas MG-520 "Defender" choppers of which there are an estimated 12 in PAF service.
"These 'Cobra' helicopters from Jordan are a manifestation of the widening of our circle of friends," Andolong said referring to the stronger defense cooperation between the Philippines and the Kingdom of Jordan that led to the donation of the two aircraft.
This year, four PAF pilots trained in Jordan to operate the "Cobra" helicopters, two of whom underwent further training to become test and instructor pilots.
"These new assets, which are equipped with guns and rockets, will immensely help our troops on the ground and enhance the overall capability of the PAF," Andolong added.
Andolong sees no inter-operability problems with the "Cobra" helicopters as PAF pilots are familiar and sufficiently trained to operate the aircraft's system. The assembly of the two helicopters is now underway.
These additional assets of PAF will be formally received by Defense Secretary Delfin Lorenzana once tests and inspections have been completed.
The Bell AH-1 "Cobra" is a two-blade, single-engine attack helicopter manufactured by Bell Helicopter. It was developed using the engine, transmission and rotor system of the Bell UH-1 Iroquois.
A member of the prolific Huey family, the AH-1 is also referred to as the "Huey Cobra" or "Snake".
In September 2018, the DND and the Jordan Armed Forces-Arab Army signed a memorandum of understanding (MOU) on defense cooperation.
Lorenzana and Jordan's Joint Chiefs of Staff chairman, Lt. Gen. Mahmoud Freihat, signed the MOU during the three-day official visit of President Rodrigo Duterte to the Middle Eastern nation in September last year. (PNA)