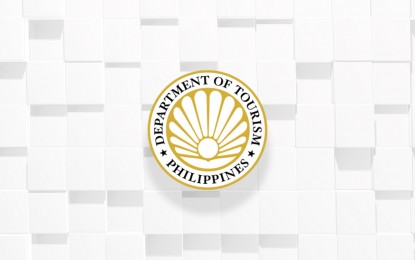 MANILA-- The Tourism Promotions Board (TPB), the marketing arm of the Department of Tourism (DOT), is tapping teachers to educate the youth on the benefits of tourism in the Philippines and the job opportunities it offers to the next generation.
On Friday, it launched the "Tara Na, Byahe Tayo" initiative, a program that seeks to give some 160 public school senior high educators the opportunity to experience the culture, culinary offerings, and ecotourism destinations in Southern Luzon.
"The overarching program of the Department of Tourism is sustainable travel and it's not only about the environment, but it is also sustaining who we are; our culture. And what better partner to see than education?" TPB chief operating officer Venus Tan said.
"To me, education starts from inception and I think it's very important for our youth to be firmly educated not only on the aspects of the economy but also in the aspect of what the Philippines has to offer as an education," she added.
Tan said the program will help the teachers further understand the entire spectrum of tourism as the "most inclusive industry in the world" as it also covers the sectors of education, trade, and agriculture.
The program, which will run from November 29 to December 1, will allow teachers to travel within the country to appreciate underrated attractions and offerings, develop a sense of environmental awareness and conservation, and learn more about sustainable tourism.
The first of the three tours, which will take place simultaneously, will be held in Rizal where participants will know more about Philippine art at the Carlos Botong Francisco Blanco Museum, Nemiranda Art House, Antipolo Church, and Pinto Art Museum.
Ecotourism, on the other hand, will be highlighted through a tree planting activity at Hinulugang Taktak, a bonfire at 3 Springs Mountain Park, and a visit to the Daranak Falls.
A tour in Quezon and Laguna will also take place to highlight the provinces' distinct dishes and agritourism industry.
The participants are scheduled to visit Lake Pandin and Costales Nature Farms in Laguna where they will learn about organic farming as well as in Lucban, Quezon to get a taste of its best dishes including pancit habhab and the famous Lucban longganisa.
Meanwhile, the tours covering Batangas and Cavite will focus on wellness and the rich heritage of the provinces. Historical sites like the Taal Heritage Town will be covered as well as the Nurture Wellness Village in Tagaytay. (PNA)