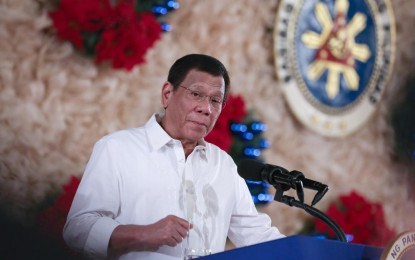 MANILA -- President Rodrigo Duterte has reorganized the Presidential Commission on the Visiting Forces Agreement (PCVFA), designating again the Department of Foreign Affairs (DFA) Secretary as chairperson of the commission "while being under the oversight of the Office of the President".
Under Executive Order 97 he signed on Nov. 29, Duterte also renamed the commission as Presidential Commission on Visiting Forces (PCVF).
"The commission shall be the lead inter-agency mechanism to provide policy coordination and advice, guidance, and assessment to ensure that all SOFAs (status of foreign agreements) serve the national interest," the EO read.
"For purposes of this Order, SOFA shall refer to the VFA, the SOVFA, and future status of forces agreements which may be included in the Commission's mandate by order or directive of the President," it added.
Former President Joseph Ejercito Estrada signed EO 199 in 2000, creating the PCVFA and appointing the DFA Secretary as chair of the commission. In 2010, former President Benigno Aquino III signed EO 9 in 2010, transferring the chairmanship to the Executive Secretary.
Under the new EO, the Defense Secretary will be vice-chairman while the Secretaries of Justice, Social Welfare and Development, Interior and Local Government, Executive Director of the Visiting Forces and one representative from the private sector will be members of the commission.
It adds the National Security Adviser and a representative from the Office of the President as members.
Moreover, the EO also states that the Executive Director will be appointed or designated based upon the recommendation of the DFA and the DND.
The Executive Director should be a senior government official with a rank of at least an Assistant Secretary.
The EO takes effect immediately upon its publication in the Official Gazette or in a newspaper of general circulation. (PNA)