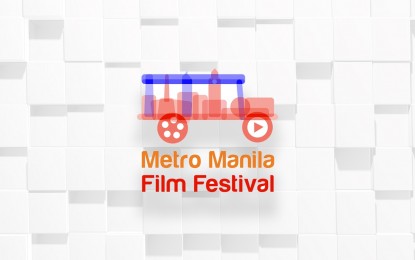 MANILA -- The Metro Manila Film Festival (MMFF) 2019 will award the most dedicated and hard-working stars in the local film industry, in celebration of 100 years of Filipino cinema, during the MMFF Hall of Fame Awards this month.
In a press conference at the Metropolitan Manila Development Authority headquarters in Makati City on Wednesday, MMFF spokesperson Noel Ferrer said this year's festival, the 45th anniversary of the MMFF, would give special recognition to past MMFF awardees who have garnered three or more awards in the same category.
The event will be held during the "Gabi ng Parangal" at the New Frontier Theater on December 27, he added.
For their "great support" to the MMFF and contribution to Filipino cinema, four Filipino celebrities will be awarded "Stalwarts of MMFF" -- former president and film actor Joseph "Erap" Estrada, movie pioneer Marichu Maceda, veteran actress Boots Anson-Rodrigo, and National Artist Bienvenido Lumbera.
Other special awardees to be inducted in the MMFF Hall of Fame were divided into several categories.
For the "Director" category, the awardees include Marilou Diaz Abaya, Joel Lamangan, and Jose Javier Reyes.
For "Actor," the awardees are Anthony Alonzo, Christopher de Leon, and Cesar Montano.
In the "Actress" category, Nora Aunor, Amy Austria, Vilma Santos, and Maricel Soriano will be feted.
For their achievements as "Supporting Actress," the awardees are Eugene Domingo and Cherie Gil.
For "Screenplay," the awardees include Roy Iglesias, Ricardo "Ricky" Lee, and Jose Javier Reyes.
For "Cinematography," the awardees are Rody Lacap, Lee Meily, Carlo Mendoza, and Romeo Vitug.
For "Editing," the awardees are Vito Cajili, Manet Dayrit, Jess Navarro, and Edgardo Vinarao.
For "Sound," the awardees are Ditoy Aguila, Michael Albert Idioma, and Rolly Ruta.
For "Music," the awardees include Dionisio "Nonong" Buencamino, Von De Guzman, Jaime Fabregas, and Jessie Lasaten.
For "Production Design," the awardees are Rodell Cruz and Joey Luna.
And lastly, for the "Visual Effects" category, Road Runner Network, Inc. will be awarded.
In the same press conference, MMDA General Manager Arturo "Jojo" Garcia said this year's MMFF parade would be the longest in its history, to span a total of 15.2 kilometers and would last approximately seven to eight hours.
The parade, to be held in this year's MMFF host city Taguig, would include floats featuring celebrities from the eight film entries in the festival and will be held on December 22. (PNA)