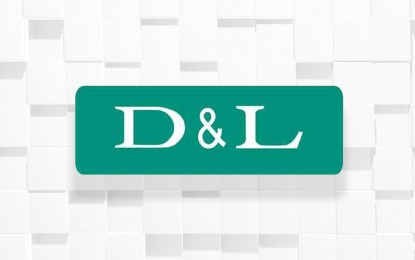 MANILA -- Food and plastic input manufacturer D&L Industries has developed two proprietary product lines which can provide solutions to companies given the potential ban on single-use plastics in the country.
Lester Lao, managing director of D&L Polymers & Colours Inc. (DLPC) and First in Colours Inc. (FIC), fully-owned subsidiaries of D&L, said many businesses and jobs would be affected by the possible ban.
"So banning of (these) plastics, for us, is not the real solution to our pollution crisis. We have to teach the public that they have to dispose their litter properly. We have to sort, we have segregate, we have to reuse, reduce and recycle," he told reporters Thursday.
Lao said their proprietary product lines --Biomate™ and Biorez™-- make plastics biodegradable and are certified by international standards.
"Many cities would be banning (single-use) plastics. We do have a solution for the industry and the alternative will be to use biodegradable plastics," he added.
Lao said Biomate is an additive developed by FIC which can be added to plastics to allow these to fully biodegrade over 90 percent within two years.
The product does not leave persistent microplastics, unlike others. It is suitable for plastics used as primary packaging for perishable products such as meat, fish, fruits, and vegetables.
Lao further said Biorez, on the other hand, is a compostable plastic material developed by DLPC which is "very suitable" for industrial composting.
The company said the product is a ready-to-use compound that can be instantly molded into various single-use plastic applications such as films, straws, cutlery, and cups.
Biorez can achieve 90 percent biodegradation within six months given proper environmental conditions in a composting facility.
"Single-use plastics I would say is up to 60 percent of the total plastic consumption in the Philippines. That's also the potential market that will lose business," Lao added.
The company said single-use plastic products are those intended to be used only once before they are disposed of, recycled or thrown-away. These are commonly used for disposable packaging and utility items, such as carry-out bags, food packaging bags or liners, drinking/water bottles, straws and stirrers, wrappers, and styrofoam-based products, among others.
President Rodrigo Duterte is considering a ban on single-use plastics in the country in an effort to save the environment. (PNA)