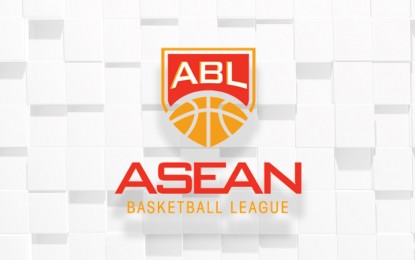 MANILA -- Alab Pilipinas only has a short time to prepare as the team will quickly jump back into action in Asean Basketball League (ABL) as it will battle Mono Vampire on Tuesday at the FilOil Flying V Centre in San Juan City.
Alab were fresh from a hard-fought 90-83 home win against the Singapore Slingers at the City of Sta. Rosa Multi-Purpose Sports Complex on Sunday night, but with only one day to left, Alab basically has to prepare swiftly for their second-round meeting with Mono.
"We have another test on Tuesday. I'm looking forward to seeing Mono again," Coach Jimmy Alapag said.
With most of their players new to the team like Jason Brickman, Jeremiah Gray, Louie Vigil, and Khalif Wyatt, Alab's cohesion was not in fine form during their first meeting against Mono at the Stadium 29 in Nonthaburi, Thailand on Nov. 17 with the latter, the home team, drubbing the former, 111-76.
Alab would bounce back with consecutive victories against the Macau Wolf Warriors and, just recently, against the Slingers, but Alab needed to grind it out to get those victories.
The Filipinos needed overtime to beat the Wolf Warriors, while they needed a massive fourth quarter blast to romp the Slingers.
The game against the Slingers, however, saw the arrival of Alab's new signing, Sam Deguara, whose inside presence helped his team, especially Wyatt, get its perimeter groove back.
Now, Deguara will be facing his former team for the first time.
"Our performance will be much better than the opening day game. We'll be ready on Tuesday," Alapag vowed. (PNA)