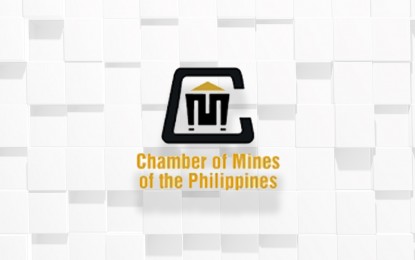 MANILA -- Three members of the Chamber of Mines of the Philippines (COMP) were adjudged winners at the recently concluded 2nd Asean Mineral Awards (AMA) held in Bangkok, a biennial event that recognizes mineral resource companies for achieving best practices in environmentally and socially sustainable operations.
Coral Bay Nickel Corporation, which operates a nickel processing plant in Rio Tuba, Bataraza, Palawan, emerged with the Best Practices award for the Philippines in the Metallic Mineral Processing category.
Rio Tuba Nickel Mining Corp, also in Bataraza, was named runner-up in the Metallic Mineral Mining category, while Agata Mining Ventures was also named runner-up in the Metallic Mineral Distribution category.
In the non-metallic category, LaFarge Holcim bagged runner-up awards in both the mining and processing categories.
The AMA is an initiative of the Asean mining ministers to recognize best practices in sustainable mineral mining, processing, and distribution among its various member countries.
The Awards, launched in 2017 in Myanmar, saw the Philippines garnering two of the three awards handed out, with Rio Tuba Nickel recognized for best mining practices and Oceana Gold Philippines, Inc. for the best plant. Since then, the AMA has been expanded to six categories with non-metallic minerals separate from metallic minerals.
"We are extremely pleased that again, Philippine minerals resource companies were recognized for best practices in the various categories," COMP chairman Gerard Brimo said.
"We hope this recognition will demonstrate that we have world-class mineral operations in our country even as we in COMP strive to raise the bar by subscribing to new global mining standards of excellence, such as the Towards Sustainable Mining initiative. We thank Environment and Natural Resources Secretary Roy Cimatu and Mines and Geosciences director Wilfredo Moncano for encouraging us to aspire to higher standards and better ways of doing things, which has undoubtedly raised the performance of the mineral resource development sector in our country," Brimo added.
The prestigious award held December 11-13 in Thailand is given to a mining company of an Asean member country, recognizing its best practices and being an exemplary model of environmentally and socially-sustainable mining.
Philippine entries were chosen and screened by the Philippine Asean Mineral Awards Committee composed of technical experts from the Mines and Geosciences Bureau (MGB) -- the lead agency appointed by a Special Task Force under the Asean Senior Officials Meeting on Minerals. (PR)