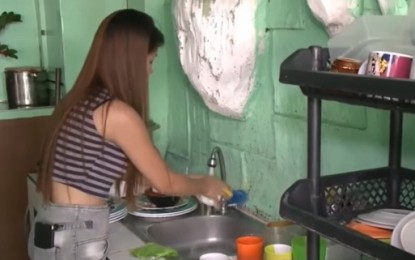 MANILA -- The Regional Tripartite Wages and Productivity Board - National Capital Region (RTWPB-NCR) has formally approved the increase of PHP1,500 in the salary of domestic workers (kasambahays) in Metro Manila.
According to Wage Order No. NCR-DW-02, the new monthly minimum wage rate will be at PHP5,000 once the order takes effect.
"The Board agreed to provide for wage adjustments for domestic workers with immediate relief measures to manage the rising cost of living," it said.
Covered by the wage adjustment are house helpers, yaya (nannies), cooks, gardeners, and laundry persons.
Those who are not covered by the wage order are: service providers, family drivers, children under foster family arrangements, and persons only working occasionally.
According to the NCR wage board, the order was issued after it reviewed the socio-economic condition in Metro Manila motu proprio (on its own).
It is also the result of public consultations and hearings involving employers and domestic workers, among others.
Wage Order No. NCR-DW-02 will take effect 15 days after it is published in a newspaper of general circulation.
Under the Kasambahay Law, regional wage boards are mandated to review the minimum wage rates for domestic workers regularly.
Prior to the issuance of the new wage order, the monthly floor wage for domestic workers is at PHP3,500 as provided by Wage Order No. NCR-DW-01 effective December 2017. (PNA)