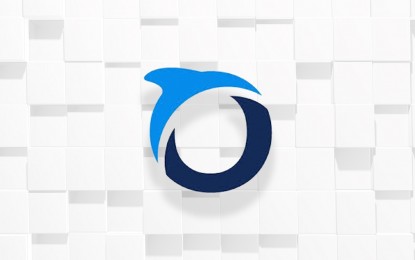 MANILA -- For the first time in its history, the Bureau of Fisheries and Aquatic Resources (BFAR) permanently revoked the license of a fishing vessel found to have repeatedly violated the Fisheries Code's provision banning commercial fishing in municipal waters.
"We welcome this breakthrough in the implementation of the law. The permanent revocation serves as an effective deterrence on illegal commercial fishing happening in municipal waters. Strong measures in transparency and enforcement are needed if we are to return the abundance of our waters," said lawyer Gloria Estenzo Ramos, Oceana vice president.
Oceana formally requested on Dec. 9, 2019 the BFAR's Adjudication Committee for the list and status of commercial fishing vessels and owners/operators with repeated violations of the Fisheries Administrative Order 198-1.
The committee secretariat responded on Jan. 7, 2020 and cited the "administrative sanction imposed by the Adjudication Committee in one case in Region 6 where the committee decided to "permanently revoke the Commercial Fishing Vessel License (CFVL) bearing No. GRNG-06701-07-17…to FV RAIZZA."
"We urge the BFAR to hasten the implementation of the vessel monitoring measures to deter the intrusion of commercial fishing vessel operators into the municipal waters. We have to stop illegal, unreported and unregulated fishing to restore the deteriorating fisheries and marine resources, especially in the municipal waters," Ramos said.
Oceana, in partnership with the League of Municipalities of the Philippines, formed the "Karagatan Patrol" platform that encourages online reporting of illegal fishing from enforcement agencies and citizens.
"Karagatan Patrol's monitoring of infrared satellite finds the continuous presence of superlight supposedly coming from commercial fishing vessels in municipal waters all over the country. However, only the implementation of the vessel monitoring system will verify the reported violation and we are happy that some responsible commercial fishing vessel operators support the implementation of the monitoring, control and surveillance provisions of the Fisheries Code," Ramos said.
Fausto Alpay of Subic Commercial Fishing Association Incorporated (SCOFAI), in a recent public consultation of BFAR for Luzon on the vessel monitoring mechanism, said, "We fully support the requirement of Vessel Monitoring Measures, required by the amended Fisheries Code of the Philippines, as a means to monitor fishing activities and ensure that all commercial fishing vessels comply with the law banning commercial fishing in municipal waters."
"This can also help ensure the safety of our fisherfolk in cases of emergency. Our organization is also calling on our government to protect our rights as we go beyond municipal waters and face poachers in the West Philippine Sea who prevent us from fishing in what is rightfully our territorial waters," he added.
Oceana lauded Alpay and SCOFAI for expressing their full support to full compliance of the law, vessel monitoring requirement being an important component of the Fisheries Code, as amended.
Oceana is an international advocacy organization dedicated to protecting the world's oceans. Since 2014, Oceana has been working closely with national and local government agencies and stakeholders to restore the abundance of Philippine fisheries and marine resources. (PR)