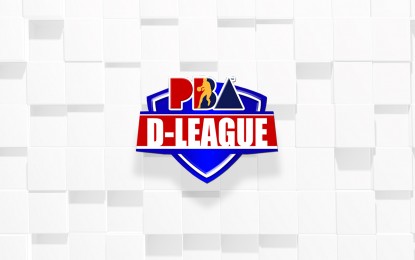 MANILA -- AMA looks poised on selecting Jamie Malonzo as the first pick of the PBA D-League Draft.
Owning the top pick for the fourth straight year, the Titans set their sights on the former Portland State Viking and De La Salle Green Archer to headline the draft on Monday at the PBA office in Quezon City.
AMA first got the first pick in 2017, using it on another La Salle alumnus, Jeron Teng, who has eventually become a key player for Alaska in the PBA.
Last year, the Titans took former Saigon Heat star Joshua Munzon, and he scorched the D-League with multiple 30-point games as well as starring in domestic and international 3x3 play.
Munzon is part of the Gilas Pilipinas Men pool for the FIBA 3x3 Olympic Qualifying Tournament.
12 teams to play in Aspirants Cup
AMA is one of 12 teams that confirmed their participation in the first conference of the D-League season, the Aspirants Cup.
La Salle, playing under the EcoOil banner, will also field in a team in the said tournament.
In fact, 11 of the participating teams in the Aspirants Cup are collegiate squads.
Also joining are Wang's-Letran, UST-Builders Warehouse, Mapua, Centro Escolar University, San Sebastian, Far Eastern University, Diliman College, Technological Institute of the Philippines, and Enderun.
Only Marinerong Pilipino will play in the season-opening conference as a club.
The Skippers (Marinerong Pilipino) will take the second pick of the Monday, while CEU-Scorpions will choose third overall. (PNA)