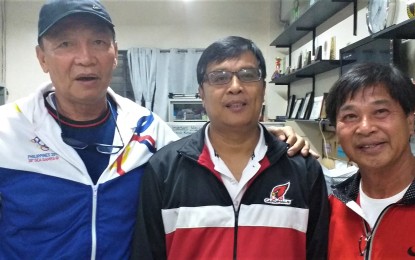 BAGUIO CITY – The Baguio-Benguet Educational Athletic League (BBEAL) will resume its second phase of games after the city's hosting of the Cordillera Administrative Region Athletic Association (CARAA) meet that ends on February 21.
Tournament commissioner Eduardo Laureano of host Cordillera Career Development College (CCDC) told the Philippine News Agency (PNA) on Tuesday that they will start once the CARAA is over since some of the venues will be used for the Department of Education (DepEd) organized event.
"We will resume once the CARAA is over. Classes anyway of most of the school members will end in May," the CCDC athletic director said.
CCDC is host to the 33rd edition of the BBEAL which has 10 school members.
The games will start with volleyball, which is expected to be the most attended sports event, especially the women's side where the Baguio College of Technology (BCT) women's squad will defend its title.
"Volleyball is expected to be the main event this part of the BBEAL, like basketball during the first phase," said the former Gintong Alay middle-distance runner, who was the athletic director of the University of Baguio (UB) until his retirement two years ago.
The women's volleyball game is expected to be full-pack with all the 10 member schools joining in.
The BBEAL is composed of CCDC, UB, University of the Cordilleras, Saint Louis University (SLU), University of the Philippines Baguio (UPB), Pines City College (PCC), Baguio Central University (BCU), Benguet State University (BSU) and the Philippine Military Academy (PMA).
The other events of the second phase are athletics, taekwondo, football, judo, arnis, softball, boxing, and swimming.
Swimming was supposed to be a first-phase event but was moved to the second because of the renovation of the Baguio swimming pool.
UB has so far earned the most events as the Cardinals gear for a successful title retention bid.
Meanwhile, the city and the Dep-Ed Baguio division are set to host the CARAA on Feb. 16-21.
City sports coordinator Gaudencio Gonzales said that all the venues in the city especially the Baguio athletic bowl are ready to host most of the meets 21 events including the indigenous games like "kadang-kadang", among others.
DepEd-Cordillera director May Eclar said the seven elementary and four high schools to be used as billeting for the 7,000 athletes and delegates are also ready for use.
The CARAA has Baguio, Kalinga, Abra, Benguet, Apayao, Ifugao, Mountain Province and Tabuk City as member LGUs. (PNA)