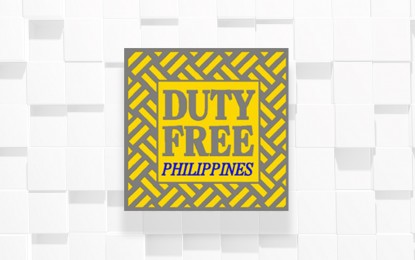 MANILA — The Duty Free Philippines Corporation (DFPC) continues to attract customers amid the scare over the 2019 novel coronavirus (2019-nCov) that originated from China.
Without disclosing exact figures, DFPC chief Vicente Angala said the state-owned corporation's sales increased by 15 percent in the first three weeks of January.
"Our sales during the first three weeks of January are up by 15 percent compared to the same period last year nationwide," Angala said in a message on Saturday.
While noting that it is still too early to comment on the nCoV's further effect on DFPC's sale, Angala said he "trusts the authorities in handling the situation".
The 2019-nCoV is a virus identified as the cause of an outbreak of respiratory illness first detected in Wuhan, China that has reportedly killed more than 40 people and infected more than 1,000 others, to date.
Recently, the Civil Aeronautics Board has suspended flights between Wuhan and the Philippines to contain the spread of the disease.
The Department of Health earlier said there is no confirmed case of 2019-nCoV in the Philippines.
Angala said the agency will continue its initiatives and 2020 projects to maintain its upward growth trajectory. For the first half of the year, he said the DFPC is opening a new outlet in Clark, Pampanga.
"We will be opening a new store inside Hilton Hotel in Clark by March or April this year to take advantage of the increasing international flights there," he said.
"DFPC welcomes the year with optimism that we will sustain our positive business performance, we aim to further expand our market reach with the opening of new Duty Free stores and the expansion of our merchandise lineup," he said. (PNA)