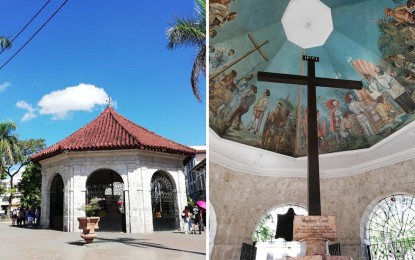 CEBU CITY – The Presidential Assistant for the Visayas on Friday said the revival of the Philippine Airlines (PAL) direct flight from Cebu to Los Angeles this year will perk up the tourism industry in the Central Visayas province.
"We welcome the revival of the Cebu-Los Angeles Flight starting May 2, 2020. I appreciate this move of Philippine Airlines (PAL) on reviving the said "no stop-over" flight," Secretary Michael Lloyd Dino said in a statement sent to the Philippine News Agency.
Dino said the flight from Los Angeles, which will directly touch down at the Mactan-Cebu International Airport (MCIA), will translate to convenient travel of the Visayans.
Also, the revival of the non-stop flights, he said, will make Cebu and other regions in the Visayas easily accessible to American tourists and the Filipino-American community living in the US West Coast.
"It will now be easy for people from the Visayas to travel directly to the United States through the MCIA Terminal 2 that has just won the top prize in the Completed Buildings – Transport category during the World Architecture Festival held in the Netherlands last December," Dino said. "This proves that Cebu remains to be a peaceful place with its good peace and order record."
Dino said the revival of the Cebu-L.A. flight has passed the aviation security standards set by the Transportation Security Administration (TSA) of the U.S Department of Homeland Security.
He said that the new flight will not only sustain but will certainly perk up the growth momentum of the tourism industry which he described as "one of the main economic drivers of the region" and makes Cebu the tourism capital of the Philippines.
According to the FlightGlobal website, the revived flight to Los Angeles will be operated thrice-weekly using Boeing 777-300ERs.
In 2017, PAL suspended the direct flight from Cebu to Los Angeles due to capacity rationalization. (PNA)