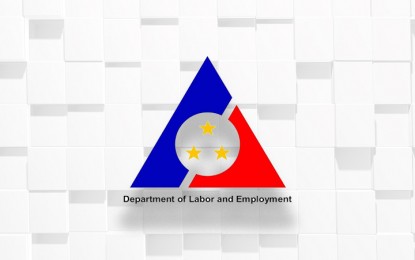 MANILA -- Overseas Filipino workers (OFWs) affected by the temporary travel ban due to novel coronavirus (2019-nCov) in China will be entitled to receive PHP10,000 cash aid and other assistance, the Department of Labor and Employment (DOLE) announced on Monday.
In a memorandum, acting DOLE Secretary Renato Ebarle directed the Overseas Workers Welfare Administration (OWWA) to provide monetary assistance to each stranded Filipino worker.
The OWWA has also been directed to provide accommodation and transport assistance to the OFWs.
"The move will help ease the burden on would-be departing workers, and assist them in their transport back to their places of origin," Ebarle said.
He said stranded Filipino workers can stay at the OWWA halfway house while waiting for their trip back to their respective provinces.
Ebarle issued the memorandum upon the instruction of DOLE Secretary Silvestre Bello III who is still in Kuwait.
Hundreds of OFWs bound mostly for Hong Kong and Macao were stranded at the Manila airports on Monday following the travel ban imposed by President Rodrigo Duterte.
The temporary travel ban was ordered as precautionary measure to prevent the spread of the deadly novel coronavirus that originated in Wuhan City in Hubei province, China.
On Sunday, the Department of Health announced that the country's second 2019-nCoV patient, a 44-year-old Chinese male from Wuhan, China, died on Saturday. He was the first reported death due to the deadly virus outside of China.
He was the companion of the 38-year-old woman from Wuhan, China who was the first confirmed case of nCoV in the country.
China's National Health Commission on Monday reported that the death toll from the novel coronavirus outbreak climbed to 361.
In a statement, the commission said it has so far received a total of 17,205 confirmed cases, adding a total of 57 people died over the last 24 hours.
The number of people with the virus detected outside of China's mainland reached 15 in Hong Kong Special Administrative Region and eight in the Macau Special Administrative Region.
The cases have also been reported in Thailand, Japan, Singapore, Australia, Malaysia, the US, France, Germany, North Korea, South Korea, the United Arab Emirates, Canada, Vietnam, Italy, Spain, Sweden, the UK, Russia, Nepal, Cambodia, the Philippines, Sri Lanka, Finland, and India.
The virus is said to have been transmitted to humans from animals, particularly bats. (PNA)