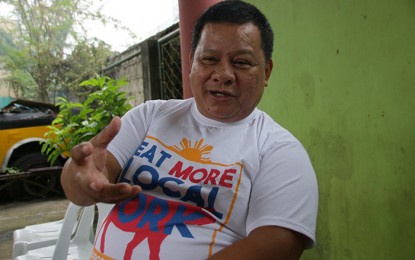 BUTUAN CITY – The National Meat Inspection Service in Caraga Region (NMIS-13) has heightened its alert level against African Swine Fever (ASF) following the entry of the disease recently in the Davao region.
NMIS-13 Regional Technical Director, Dr. Dario Bonifacio Canillas, in an interview with the Philippine News Agency on Tuesday, said they are now implementing strict and regular inspections of slaughterhouses in the region.
"Our national office has issued memorandum no. 2020-02-0097 that required us to closely watch slaughterhouses and abattoirs in the region to ensure that pork meat for public consumption is safe from ASF," he said.
Canillas said their office is also coordinating with other concerned agencies in watching points of entry to the Caraga Region, particularly the ports.
The memorandum, he added, was addressed to all NMIS regional offices in Mindanao.
"Caraga Region continues to be free from ASF. Our pork meat products are safe for human consumption," Canillas said.
On Tuesday (February 4), members of the Butuan City African Swine Fever Task Force convened for an emergency meeting in view of the entry of ASF in Mindanao.
Contingency plans were laid down during the meeting with the aim of preventing the local swine from being afflicted with ASF.
The meeting was presided by city administrator Reynaldo Desiata. (PNA)