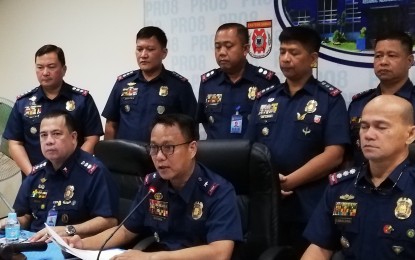 PALO, Leyte -- The Philippine National Police (PNP) will implement a one-strike policy in its intensified drive against illegal gambling in Eastern Visayas, its top official said on Monday.
Heeding the latest directive of PNP Chief, Gen. Archie Gamboa, PNP Region 8 Director, Brig. Gen. Ferdinand Divina said he ordered all provincial directors, command groups, and chiefs of city and municipal and police stations to step up its operation against illegal gambling.
Under the one-strike policy, station commanders who ignore and fail to act on the illegal gambling operations in their areas will be relieved from their posts immediately.
"The chief of police will be immediately relieved from their post if the crackdown by the regional office or provincial office against illegal gambling in their area is successful," Divina told reporters.
The official clarified that any gambling activity operated by agents not authorized by the government is considered as illegal.
"Our PNP chief has ordered a no-take policy on illegal gambling. As such, it is my duty and responsibility to follow his lead, with no ifs and buts. I am announcing and making this clear to everyone, in the presence of my command group and key staffs," Divina added.
He urged the public to report any illegal gambling activity in their area to the PNP regional intelligence division hotline numbers 0927-360-3545 and 0929-235-0558.
In 2017, President Rodrigo Duterte issued Executive Order No. 13 directing the PNP and other law enforcement agencies to intensify the campaign on illegal gambling and "act on the request of gambling regulatory authorities to investigate and put an end to illegal gambling activities in their respective jurisdiction". (PNA)