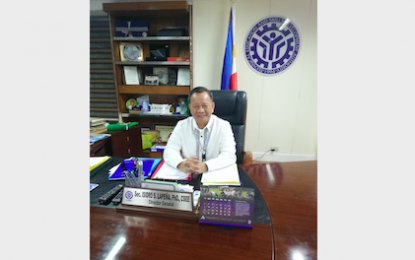 MANILA – Technical Education and Skills Development Authority Secretary Isidro Lapeña is pushing to have more partners in the private sector as well as with other government agencies to upgrade skills training and programs.
"Many people benefit from our partnership with Coca-Cola, for example, and with DPWH (Department of Public Works and Highways)," he told the Philippine News Agency (PNA) over the weekend.
He added that everyone is welcome to express interest to partner with TESDA.
Lapeña remarked that many women have benefited from the Sari-Sari Store Training and Access Resources (STAR) Program with Coca-Cola.
Launched in 2011, the program is currently being offered in 68 provinces, and has already reached 180,000 women micro-retailers, according to TESDA.
Under the STAR Program, TESDA and Coca-Cola developed a training program designed for sari-sari store owners, helping them become better entrepreneurs and providing them with support or access to financial resources.
The goal, he said, is to empower women and help them make their sari-sari stores more sustainable and profitable.
In partnership with the DPWH, meanwhile, Lapeña noted that this paved the way for TESDA to provide project-based on-site training related to construction.
"The venue of the (onsite) training would be where the DPWH's equipment are. In return, when they lack manpower, they could get our trainees," he said.
TESDA trains workers using the equipment of construction companies or of the DPWH in this training.
He added that since this is an on-site training in construction sites, trainees would not need to go to TESDA's training centers.
Apart from the construction sites, mobile training facilities are also being sent to this kind of training, according to Lapeña.
He earlier said that TESDA also enables DPWH engineers to be trainers and assessors.
A crash course is being provided to prepare them as trainers and assessors of other skilled or qualified construction-related workers.
Other partners from the private sector include Aboitiz. In 2016, Aboitiz signed partnership with TESDA, and provided PHP1-million grant for the trainees of TESDA Women's Center (TWC).
This grant was used for the trainees' assessment fees, insurance, medical examination, protective equipment, supplies, among others.
Pilmico, one of the Aboitiz businesses, also donated baking equipment for TWC that will be used for the skills training and entrepreneurial activities of Bread and Pastry Production NC II and Barista NC II students and graduates.
In 2018, Pilmico turned over the Wooden Spoon – a business innovation center – to TESDA.
The innovation center, located inside TESDA's main office in Bicutan, Taguig, aims to enhance the students' opportunities in baking.
The facility can accommodate about 25 trainees per batch, and TESDA targets to have 100 to 150 graduates per year.
TESDA's partners in the private sector either provide scholarships, donate building or equipment, share their facilities, among others, depending on the agreement and the firms' capabilities. (PNA)