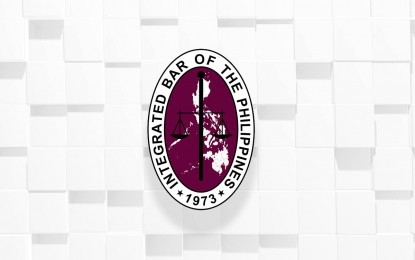 MANILA -- The Integrated Bar of the Philippines (IBP) on Monday announced that it has put up a PHP25-million fund for the protection of witnesses in cases involving the murder of lawyers.
Lawyer Domingo Egon Cayosa, IBP National President and chairman of the IBP Board of Governors, said families of slain lawyers, regardless of their status or stature can avail of IBP free legal aid.
"We personally and directly comfort the bereaved families. We are establishing a P25-million Lawyers Security and Justice Fund to reward and support crucial witnesses for the successful prosecution of the murderers of lawyers," he said.
Last February 28, Bayani Dalangin, 73, a retired Public Attorney's Office lawyer and professor of law at Araullo University, was shot dead in front of his clients at his office in Talavera, Nueva Ecija.
His death brings to 48 the number of lawyers killed from 2016 to February 28, 2020. There were 41 lawyers killed from 2001 to 2014 based on a report published in December 2014.
Cayosa also announced the signing of a Philippine National Police-IBP Memorandum of Understanding on Lawyer Security to help improve the legal knowledge and skills of police officers by conducting training programs.
Under the MoU, the PNP would help enhance the knowledge and skills of lawyers in security, personal defense, gun use, and discipline and allow the free use of its facilities for trainings.
It would also assist and facilitate the processing of the applications for license to own and possess firearms, firearms registration, and permit to carry firearms outside the residence.
The police will also provide assistance and protection to lawyers, prosecutors, and magistrates in cases of threats or hazards in the performance of their duties and expedite the investigation and give preferential attention to incidents involving violence against them. (PNA)