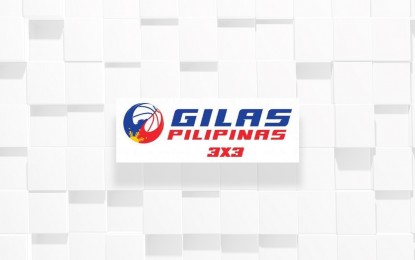 MANILA — The Gilas Pilipinas 3x3 team that will play in the inaugural FIBA 3x3 Olympic Qualifying Tournament (OQT) will be honored even before it swings into action.
The national team was named on Tuesday as the Chooks-To-Go Fan Favorite by the Philippine Sportswriters Association (PSA) for its annual awards night at the Manila Hotel on Friday.
The main guys of the team, former ASEAN Basketball League star Joshua Munzon and current Maharlika Pilipinas Basketball League standout Alvin Pasaol, were the catalysts of the Philippines' successful bid for a spot in the OQT.
From being 59th in the FIBA 3x3 men's rankings at the start of 2019, Gilas 3x3 zoomed to 20th place by the end of the year, giving the team a spot in OQT.
The huge rise was greatly contributed to the formation of the Chooks-To-Go Pilipinas 3x3, which saw Munzon's Pasig Chooks and Pasaol's Wilkins Balanga dominating the league, earning them spots in the FIBA 3x3 World Tour Masters and Challengers.
With a ton of FIBA 3x3 points racked up through Chooks 3x3, whose conferences were assigned as quests by FIBA, its powerhouse clubs' stints in international events, and even the country's hosting of the first-ever Super Quest and the Manila Challenger, the Philippines eventually booked a spot in the OQT set in Bengaluru, India on March 18-22.
Joining Munzon and Pasaol in Gilas 3x3 are Philippine Basketball Association stars Mo Tautuaa and CJ Perez, who led Gilas 3x3 to a gold medal in the Southeast Asian Games last December. (PNA)