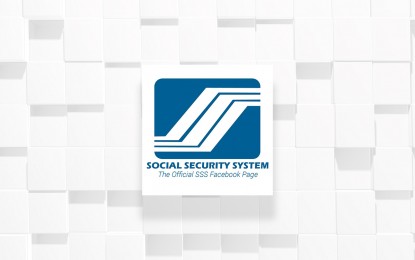 MANILA – The Social Security System (SSS) is prepared to pay unemployment benefits to some 30,000 to 60,000 workers projected to lose their jobs as a result of the possible layoffs or closures of private companies hit by the economic fallout from the fast-spreading 2019 coronavirus disease (Covid-19).
Finance Secretary Carlos Dominguez III, who is concurrent chairman of the Social Security Commission (SSC), said he was assured by SSS President and Chief Executive Officer Aurora Cruz Ignacio that the state-run pension fund is ready to shell out PHP1.2 billion under a worst-case scenario, in which as many as 60,000 of its premium-paying members lose their jobs in the months ahead and apply for unemployment benefits.
SSS premium-paying members can avail of unemployment benefits equivalent to a half of their average monthly salary credit (AMSC) for a maximum of two months if they are displaced because of redundancy, installation of labor-saving devices, retrenchment, closure or cessation of operation, and disease or illness.
They should have paid the requisite minimum number of monthly contributions for three years to qualify for this unemployment benefit, 12 of which should have been made in the last 18 months.
The unemployment benefit is one of the landmark provisions of Republic Act 11199, or the Social Security Act of 2018.
Dominguez said he expects affected workers mostly in the travel, tourism and hospitality industries, and to some extent, those in the manufacturing sector to apply for the unemployment benefit.
"The estimate of the Department of Labor and Employment (DOLE) is that there will be a drop in employment of 30,000 to 60,000 jobs. This is going to affect mainly the tourism industry, the hotels and airlines. The job displacement will probably last six months," Dominguez said during his meeting Wednesday with SSS officials.
Dominguez said there might be some manufacturing jobs that are going to be affected because of the disruptions in the supply chain.
"But I just got a message today that imports in China are already picking up," he added.
In response to a query by Dominguez, SSS Senior Vice President and Chief Actuary Edgar Cruz said the SSS is ready, at the minimum, to provide PHP660 million for the unemployment benefits of affected SSS members, and up to PHP1.2 billion under a worst-case scenario.
The average unemployment benefit that qualified members receive is about PHP11,000.
Assuming that the 60,000 workers in the worst-case scenario will be dislocated and avail themselves of the benefit, this would amount to around PHP660 million, Cruz said.
If the computation is based on the maximum cash benefit of PHP20,000 per applicant, the total amount will reach PHP1.2 billion, he said.
Cruz said with the current cash position of the SSS at PHP21 billion, it can well afford to pay unemployment benefits, given that PHP660 million is just a fraction of the more than PHP16 billion that SSS paid monthly for members' pensions in 2019.
He said the projected financial claims for unemployment benefits are just estimates because several factors have to be considered, such as the number of actual job losses; the number of jobless workers who are actually SSS members; the number of SSS members who are qualified to receive unemployment benefits; and their average salary credits. (PR)