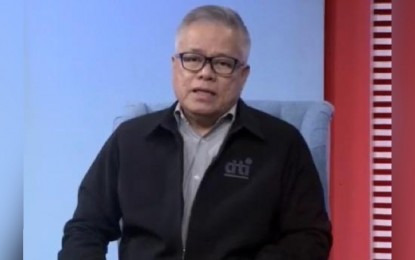 MANILA – Trade Secretary Ramon Lopez has urged utility companies to postpone payments during the enhanced community quarantine in Luzon.
"We are trying to work also on deferring some of the costs like payment of utility bills," Lopez said during the Laging Handa public briefing on Tuesday.
He added that payment for amortization and loans shall be put off. Lowering interest rates shall also be considered.
On Monday, Manila Electric Company (Meralco) announced it will provide a 30-day payment extension for bills due from March 1 to Apr. 14, 2020.
PrimeWater, a water service provider in Bulacan, also gives payment extension for 30 days for bills due from March 17 to 31, 2020.
Lopez said the government is ready to provide regulatory relief to ease the burden of Filipinos as restrictions due to the enhanced community quarantine prevent some workers to go to their jobs and earn. A number of companies are implementing "no work, no pay" policy.
"From the economic cluster headed by Secretary (Carlos) Dominguez (III), he announced last night that there is a PHP27-billion package from government agencies to help businesses and workers affected by the Covid-19," the trade chief said in Filipino.
President Rodrigo Duterte placed the entire island of Luzon under enhanced community quarantine until Apr. 12, 2020 to further limit the movement of people. (PNA)