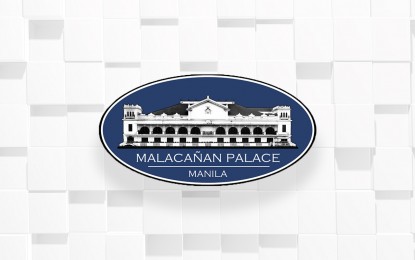 MANILA – Malacañang on Monday mourned the passing of three doctors who contracted the coronavirus disease (Covid-19) while treating infected patients.
In a press statement, Presidential Spokesperson Salvador Panelo urged the public to pray for all health workers who risked their lives fighting the pandemic which has affected a total of 380 Filipinos, including 25 deaths.
"Let us join hands in solemn prayers for our health frontliners who daily put their lives on the line as they treat those who have the virus," he said.
He also reminded health workers to look after themselves, as it was the only way they would be able to fulfill their duties.
"We must all take care of ourselves because in doing so we take care of others," he said.
Cardiologist Israel Bactol from the Philippine Heart Center, anesthesiologist Gregorio Macasaet III of Manila Doctors Hospital, and oncologist Rose Pulido of the San Juan de Dios Hospital succumbed to Covid-19 in the last two days.
The Philippine Heart Association (PHA), in a statement on Sunday, announced Bactol's passing, describing him as "a young, brilliant, promising doctor" and a "casualty of this war."
"It is a sad day for the whole association as we have lost one of our own in the fight against Covid. He is a casualty of this war. We honor him as he lost his young life while fulfilling his duties as a doctor, a young cardiologist, and a dedicated member of PHA," the PHA said.
Manila Doctors Hospital, in a separate statement, confirmed Macasaet's passing, who was dubbed as "one of the best anesthesiologists in our country."
"No words can convey the depth of our sadness as we lost not just a doctor but a friend, colleague, co-worker, father, and husband. He had impacted the lives of his patients at Manila Doctors and his fellow doctors and the nurses who worked beside him," the Manila Doctors said.
The Pamantasan ng Lungsod ng Maynila (PLM) also issued a statement on the death of a College of Medicine alumnus, who was a doctor to the barrio.
"He was a scholar whose humble beginnings guided his future. He was a doctor to the barrio and a hero," the PLM statement read.
It is not clear if the PHA member and the PLM alumnus were the same persons.
Reports showed that there were also several doctors are in critical condition while health workers and medical staff were made to undergo quarantine after exposure to infected patients.
The Medical City president and chief executive officer Dr. Eugenio Jose Ramos said almost 150 health workers of the hospital exposed to Covid-19 were also made to undergo quarantine.
A total of 530 medical staff of the University of Santo Tomas Hospital were also asked to undergo quarantine after being exposed to patients being treated for Covid-19 or persons under investigation (PUIs), according to a statement issued to university's official publication, The Varsitarian.
Health Secretary Franciso Duque earlier said the department needs some PHP2.35 billion to procure personal protective equipment (PPE) including gowns, helmets, goggles, and other garments or equipment designed to protect the wearer from infection.
President Rodrigo Duterte earlier issued Proclamation No. 933, urging Congress to grant him additional powers to carry out urgent measures to meet the Covid-19 national emergency.
If enacted, the proposed bill will allow Duterte to immediately procure PPEs; lab and medical equipment; testing kits; lease of property or venue for use to house health workers or serve as quarantine centers, medical relief, and aid distribution locations, or temporary medical facilities.
It also allows him to temporarily take over operations of hotels and other similar establishments to house health workers; serve as quarantine areas, quarantine centers; medical relief and aid distribution locations or other temporary medical facilities among others.
Presidential Spokesperson Salvador Panelo clarified that Duterte was not seeking emergency powers but "powers necessary to carry out urgent measures to implement the national emergency."
The country is currently under a state of public health emergency and a state of calamity due to the highly-infectious disease which has infected 335,000 people worldwide with 14,000 fatalities. (PNA)