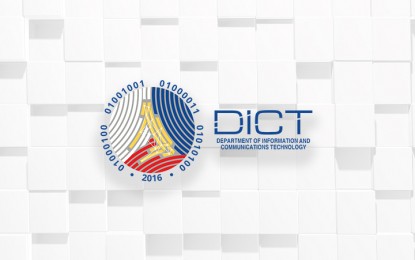 MANILA – After reports of ransomware attacks that targeted hospitals and other healthcare facilities in other countries, the Department of Information and Communications Technology (DICT) has called for proactive measures to guard against cyberattacks.
"Cyberattacks are happening amidst the global Covid-19 (coronavirus disease 2019) pandemic. There have been reports of ransomware attacks that target hospitals and healthcare facilities," the DICT said in a Facebook post on Monday.
The DICT's Cybersecurity Bureau urged hospitals and healthcare facilities in the country to employ emergency backup systems that would ensure operational continuity for "both databases and infrastructure."
It said that aside from helping against malware or other cyberattacks, such measures would also allow operational continuity during outages.
If such an attack occurs, the DICT said it can be reached through its Facebook page at www.facebook.com/Ncertgovph or through email at [email protected] for assistance.
Cyber incidents may also be reported through the DICT landline numbers 8920-0101 (local 1708) and mobile numbers 0921-494-2917 for Smart mobile users or 0956-154-2042 for Globe mobile users.
Earlier this month, the Brno University Hospital in the Czech Republic was hit by a major cyberattack that resulted in the shutdown of the hospital's entire IT (information and technology) system.
The hospital was said to be one of the largest testing facilities for Covid-19 in the European country but was forced to suspend its operations and relocate its patients to other hospitals following the incident. (PNA)