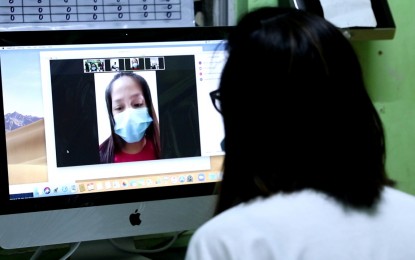 MANILA – Taguig City residents would no longer have to go to hospitals or health centers for consultation as the city government on Friday launched its 'telemedicine' program in compliance with the enhanced community quarantine against the coronavirus disease 2019 (Covid-19).
Mayor Lino Cayetano said the idea is to ensure people strictly comply with home quarantine and prevent them from congregating in areas.
Stressing that use of technology should be embraced, Cayetano said he wants to provide more immediate care for residents and protecting front-liners using technology while battling Covid-19.
With 31 health centers and three 'Super Health Centers' being in full operation, Taguig residents can now seek medical assistance from the confines of their homes, and receive medicines at their doorstep to lessen mobility during quarantine, he said.
Through this, consultations are done online or through text. Health workers also deliver medicines to the doorsteps of the residents and medical services such as house-to-house immunization.
"We want to make sure the health of Taguigeños remains protected amid this COVID-19 pandemic," Cayetano said in a statement.
To avail of the Telemedicine program, residents would need to contact the designated Telemed contact number for their barangay which is manned by personnel from the City Health Office (CHO). They will accept texts from 8 a.m. to 5 p.m. In case of emergencies, residents can go to the Taguig-Pateros District Hospital.
After getting all the details and clarifications, the CHO refers the case to the doctor, nurse or midwife, who will then determine the course of action, and text or call the patient to give instructions.
All health centers and 'Super Health Centers' are also equipped to do teleconsultations as needed to minimize physical contact.
If the case was classified as a person under monitoring (PUM) or a patient under investigation (PUI), all protocols on Covid-19 shall be followed.
If medicine is needed, the doctor, nurse or midwife shall give instructions for the delivery of the medicine or other health needs to the house of the patient.
Only two barangay health workers will deliver the medicine, which shall be placed on a chair outside the patient's home. The medical worker shall also determine whether the patient needs further medical evaluation in a health center or hospital.
Cayetano said the city government piloted the Telemedicine program in Barangay Tuktukan through the use of smartphones.
Using this technology, people who are not feeling well or sick may get their consultations via video call on a cellphone. This is expected to be rolled out in all 28 barangays of the city next week.
"Rest assured that we will continue to find innovative ways to ensure the welfare of our people," he added.
Aside from the telemedicine initiative, the city government has continued conducting house-to-house distribution of medicine and other health services to protect residents against Covid-19.
Health workers make rounds in all barangays to deliver maintenance medicines for diabetes, hypertension and asthma, tuberculosis and HIV medicines, as well as reproductive commodities like birth control pills.
Cayetano assured that health workers delivering medicines and services to the community all wear masks, have alcohol and follow social distancing protocols. (PNA)