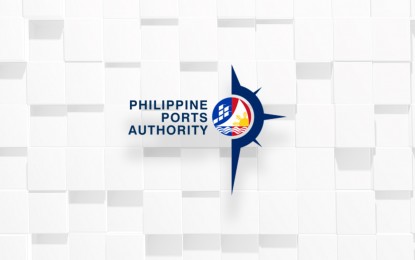 MANILA – A total of 4,000 shipping containers had been moved to separate facilities within the Manila North Harbor, as part of the Philippine Port Authority's (PPA) drive to make space within the Manila International Container Terminal for urgent cargo, such as equipment and supplies to be used against the coronavirus disease 2019 (Covid-19) pandemic.
In a Facebook post on Monday, the PPA said the containers were transferred to facilities of the Pacific Road Link, Inc. (PRLI) and Manila North Harbour Port, Inc. (MNHPI) within the Manila North Harbor.
"Ginagawa ang ganitong hakbang upang mabigyang-daan ang mga papasok na kargamento na kailangan ng bansa sa laban nito kontra Covid-19 (This action is being done to give way to incoming cargo needed by the country in its fight against Covid-19)," it said.
It noted that to deter and dispose of overstaying cargo containers in the future, the PPA, the Bureau of Customs (BOC), departments of trade and agriculture, and port operators Asian Terminals, Inc. and International Container Terminal Services, Inc. would soon sign a joint memorandum of agreement.
The agreement, the PPA said, would ease the transfer of overstaying containers to designated facilities, as well as forfeit the ownership of overstaying cargo to the government.
The BOC personnel from the Piers and Inspection Division of the Manila International Container Port (MICP) supervised the round-the-clock transfer with assistance from the Philippine Coast Guard (PCG) - Task Force Aduana.
"Security and monitoring of the containers are being handled by the BOC – Enforcement and Security Services, PCG personnel and the Customs Intelligence and Investigation Service," the BOC said in a statement.
Some 2,000 overstaying containers were moved to the PRLI, while the other 2,000 BOC-cleared containers were moved to the MNPHI.
"The bureau is also working to dispose of these overstaying containers through donation or public auction," it said. (PNA)