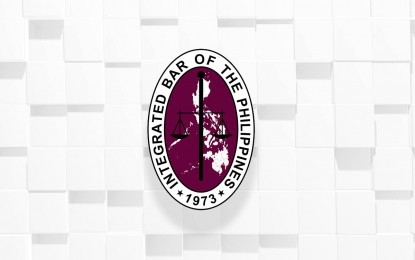 MANILA – The Integrated Bar of the Philippines (IBP) on Tuesday slammed the "undue discrimination" against health workers, other front-liners and patients amid the coronavirus disease 2019 (Covid-19) pandemic in the country.
"Precautionary measures are understandable and desirable but they should remain reasonable and within the bounds of law. The Magna Carta of Patients' Rights and Obligations, Magna Carta of Public Health Workers, and other laws or regulations remain effective and must temper and guide the actions and initiatives of everyone," IBP national president Domingo Egon Cayosa said in a press statement.
This came amid reports that these people are being denied entry to boarding houses, transportation, and admission in some hospitals.
Cayosa, meanwhile, urged the public to "not succumb to fear or panic that diminishes our humanity as well as our support and compassion" for the victims and front-liners in this public health emergency.
He added that Filipino lawyers "continue to commend and support healthcare professionals and all the public servants and private volunteers" working relentlessly to contain the pandemic.
Last week, a health worker in Sultan Kudarat was sprayed with bleach on his face while some personnel of a hospital in Iloilo City were reportedly evicted from their boarding houses and denied entry to eateries.
"We will uphold their rights and defend them against any inequity or prejudice. We urge our countrymen to fully cooperate rather than discriminate, show benevolence rather than bias, increase help, not hype," Cayosa said. (PNA)