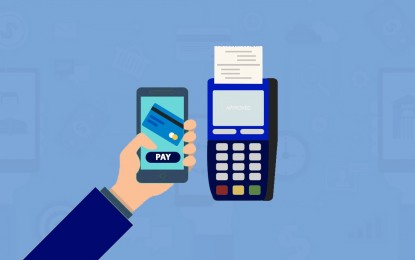 MANILA – Rising demand for electronic payment is projected in the country after the government imposed a community quarantine for one month in response to the coronavirus disease 2019 (Covid-19) outbreak, the Oxford Business Group (OBG) said.
In a report released on Tuesday, the OBG said the restrictions on the movement of people and business operations could lead to the wider use of e-payment for utilities, banking, insurance, and food delivery services.
"In days preceding this, many firms were actively promoting online payment to enable customers to avoid a late payment penalty, and suggesting they continue to do so going forwards," it said.
The report added that Filipinos would be inclined to use e-payment methods to maintain social distancing and avoid spreading viruses and bacteria that can be transferred through bills and coins.
"As customers become more familiar with e-payment services, the prospect of their continuing use in a post-Covid-19 setting is strong," it said.
However, some 29 million Filipinos do not have access to the Internet, while there are also ongoing issues in terms of affordability, availability, and speed of Internet services in the country.
The OBG cited the report of Akami Technologies in 2017, indicating that the Philippines ranked last out of 15 countries surveyed in the region, and 100th out of 149 nations worldwide in terms of average connection speed.
"Mobile Internet is an important route to get users online, but growth in this area is constrained somewhat by the cost and complexity of deploying supporting infrastructure across a vast archipelago like the Philippines," it said. (PNA)