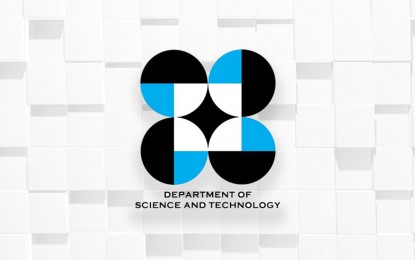 MANILA – The Department of Science and Technology (DOST) delivered on Tuesday 106 units of RxBox to the Philippine General Hospital (UP-PGH) to respond to the Covid-19 pandemic.
RxBox is an innovation developed by researchers from UP Manila and UP Diliman with support from the DOST through the Philippine Council for Health Research and Development.
It is a multi-component biomedical device capable of measuring a patient's temperature, blood pressure, heart rate, oxygen saturation, uterine contractions, and electrocardiogram readings.
It can reduce contact between patients diagnosed with Covid-19 and healthcare workers.
The devices will be used for bedside monitoring of the vital signs, oxygen saturation, and electrocardiogram readings of Covid-19 patients, especially those in severe or critical conditions who need continuous monitoring.
It will also provide an efficient way for healthcare workers to monitor multiple patients at once.
The other features of the RxBox are the following :
1) Blood pressure monitor - Measures the patient's blood pressure to detect cardiovascular problems especially hypertension;
2)Pulse oximeter - Measures the level of oxygen in the patient's blood and can help detect lung and cardiovascular problems;
3) Electrocardiogram - Monitors the heart's movement to pump blood throughout the body, helpful for those with acute and chronic heart problems;
4) Fetal heart monitor - Measures the baby's heart rate while in the womb
5) Maternal tocometer - Measures the strength of a mother's uterine contractions during labor and delivery;
6) Temperature sensor - Measures a patient's body temperature. It can help detect fever, a common medical sign of infection and other disease conditions.
The DOST Calabarzon regional office is the implementing agency that will coordinate with other regional offices for the distribution of the remaining 894 RxBox units to selected healthcare facilities. (DOST PR)