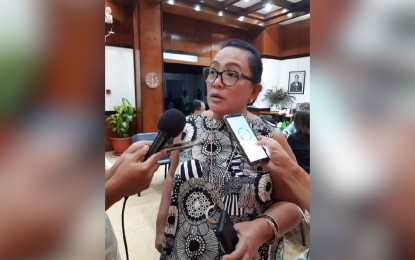 SAN JOSE DE BUENAVISTA, Antique – The president of the League of Municipalities of the Philippines - Antique chapter is pushing for the extension of the enhanced community quarantine (ECQ) in the province until the end of this month.
"Most mayors in Antique also share the same view that they would like to have the ECQ extended," Libertad Mayor Mary Jean Te said in an interview Wednesday.
Te said the mayors felt apprehensive after the confirmation of the province's first coronavirus disease 2019 (Covid-19) case on April 7.
The patient, a 72-year-old man, is a resident of Parañaque City and is believed to be a sub-contractor of the Semirara Mining Power Corp. (SMPC).
He arrived in Semirara last March 9 through a private airplane and sought consultation at the SMPC Hospital on March 19 due to fever and difficulty in breathing.
Te said since the positive result only came out on April 7, the patient was able to go to work at the SMPC and meet other employees of the firm.
Those with direct contact with the patient are now considered persons under monitoring.
She said that she and other mayors would like to have the ECQ extended until April 30 as a preventive measure.
Antique has implemented border restrictions since March 17 and an enhanced community quarantine since March 22. (PNA)