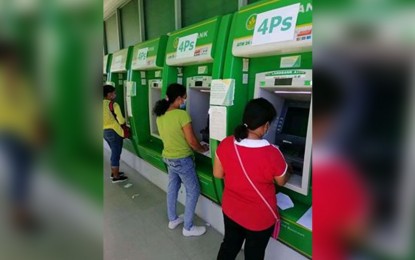 TACLOBAN CITY – Some 51, 635 families here displaced by the health crisis are expected to receive financial assistance from the national government.
Mayor Alfred Romualdez on Friday said he already signed the memorandum of agreement with the Department of Social Welfare and Development (DSWD) for the implementation of the social amelioration program.
Under Republic Act 11469 or the Bayanihan to Heal as One Act, financial support will be granted to indigent families affected by the movement restrictions to prevent the spread of the coronavirus disease 2019 (Covid-19).
Recipients in Eastern Visayas will receive PHP5,000 monthly emergency subsidy from April to May, based on the current minimum wage rate here of PHP315 daily.
The city social and welfare development office will lead the distribution, with the assistance of the village officials on the selection and validation of qualified constituents.
Romualdez said he is ready to investigate any irregularities in the distribution and would run after officials who abuse their authority amid the virus outbreak in the country.

"Be very careful. I will exercise the full extent of the law and really prosecute these people. I don't care if you're an official or not, I will investigate you," he said.
In a separate interview, DSWD Eastern Visayas director Marie Angela Gopalan said the national government has initially allocated PHP2 billion to help poor families in the region.
She noted that the financial assistance prioritizes those in the most vulnerable sector and the informal workers, granted per family, not individually.
"The government doesn't have unlimited funds to cover all so we have to manage the fund and release them to the most deserving families," Gopalan said, adding that other government agencies also provide social amelioration packages to those affected by the health crisis.
The regional office has started the cash release this week and targets to finish them in all six provinces within April, as ordered by President Rodrigo Duterte.
"We appeal to everyone who can afford to sustain their families during this time of crisis to give way to those who need them most," Gopalan said. (PNA)