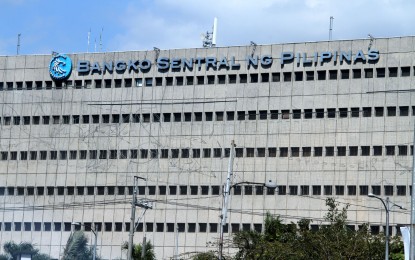 MANILA – Following the off-cycle 50 basis points reduction in the Bangko Sentral ng Pilipinas' (BSP) key rates on Thursday, additional cuts are expected soon, not just in the key rates but in banks' reserve requirement ratio (RRR).
Effective Friday, the central bank's overnight reverse repurchase (RRP) rate is 2.75 percent, the overnight deposit facility rate is 2.25 percent, and the overnight lending facility rate is 3.25 percent.
BDO Unibank, Inc. chief strategist, Jonathan Ravelas, said a 25-basis-point slash in the central bank's key policy rates is "likely" to take place in the second half of the year.
Ravelas also said that another cut in banks' RRR is still possible.
"Both these measures help cushion the impact of the Covid-19 (coronavirus disease 2019) by lowering the cost of doing business," he said in reply to questions from the Philippine News Agency (PNA).
Since the start of the year, the BSP's key rates have been slashed by a total of 125 basis points, provided mainly by the deceleration of the domestic inflation rate.
Last March, the BSP slashed the universal and commercial banks' (U/KBs) RRR to 12 percent, effective April 3. This is expected to release about PHP180 billion worth of additional liquidity into the economy.
The cut is half of the 400 basis points the policy-making Monetary Board (MB) authorized BSP Governor Benjamin Diokno to implement for BSP-supervised financial institutions (BSFIs) this year.
To date, the RRR of big banks is 12 percent; non-bank financial institutions with quasi-banking functions, 14 percent; thrift banks (TBs), 4 percent; and rural banks (RBs), 3 percent.
Relatively, RCBC chief economist Michael Ricafort said the latest rate cut in the BSP's key rates "is significant enough to further reduce borrowing/credit costs in an effort to offset the economic fallout due to Covid-19 largely due to the lockdowns to better control/contain the coronavirus and also to prevent/avert the risks of recession."
Ricafort said an additional 25-basis-point reduction in the key rates "cannot be ruled out in the coming weeks/months, provided that there is still, fundamentally, net positive interest rate return locally after taking into account inflation."
He also forecasts at least a 200-basis-point cut in U/KBs' RRR "in the coming weeks/months of 2020."
Ricafort said the additional liquidity, projected to be at least PHP200 billion, that the RRR would provide "would further help in reducing borrowing costs and help spur greater demand for loans that would help stimulate more economic activities and faster economic growth."
He explained that a single-digit RRR for big banks "is also very much possible as early as this year, as the economy would need also all the supportive measures available in view of the adverse effects of Covid-19 to the local and global economy."
"There is no better time to aggressively cut local policy rates and RRR than now as monetary easing measures are needed most by the economy right now and really meant/intended for times, such as this one amid the once-in-a-lifetime Covid-19 pandemic that has huge economic fallout locally and worldwide with risks of recession," Ricafort said.
He noted that "though this (is) still primarily considered a health issue and not economic nor financial in nature… the most appropriate monetary and fiscal policy measures/interventions/response are needed to prevent this health issue from evolving into something that is more economic and/or financial in nature."
"The sharp reduction in local policy rates, now with a total cut of -125 basis points since the start of 2020, and other measures that increase peso funds/liquidity/credit into the local economy that lower borrowing costs and help spur greater loan demand that creates more business/economic activities and could have still partly supported positive/decent GDP growth in 1Q 2020, together with the large fiscal stimulus measures, would also help partly offset/mitigate the economic fallout due to Covid-19, as well as partly help prevent/avert risks of recession, locally and overseas," Ricafort said.
UnionBank chief economist, Carlo Asuncion, also saw the possibility of a single-digit RRR for big banks "soon."
"All monetary guns are blazing now for these unprecedented times. Times that I just encounter in stress testing exercises," Asuncion said in reply to questions from PNA.
He, however, discounted any near-term reduction in the BSP's key rates, which is now the "lowest since before the hikes due to higher inflation in the last two years."
"I think that this would have to stick at this point," Asuncion said.
He also cited a news report about economists from the University of the Philippines (UP) School of Economics proposing that the BSP print more money to boost money supply, which he said is "a wartime strategy."
Asked whether it is healthy to grow money supply in the domestic economy right now through this intervention, Asuncion said this proposal "would be on the table" but should be the last resort.
"We have a long way to go compared to levels among other neighbors," he added.
The BSP data show that as of last January, preliminary data on domestic liquidity (M3) indicated a growth of 11.9 percent, year on year, to PHP12.8 trillion, faster than the revised 11.3 percent growth last December.
Month-on-month M3 growth rose by 1.3 percent. (PNA)