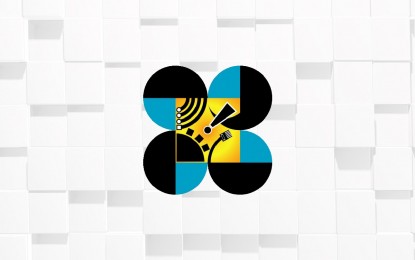 MANILA – At least 35 units of thermal scanning devices made by the Department of Science and Technology - Advanced Science and Technology Institute (DOST-ASTI) will be distributed to front-liners working to contain the spread of the coronavirus disease 2019 (Covid-19), an official said Friday.
There are three types of these thermal scanning devices: one that can be attached to smartphones using wire interfaces; one that can be attached to smartphones with a Bluetooth interface; and a modified wood moisture meter retrofitted with a thermal sensor.
In an email correspondence with the Philippine News Agency (PNA), ASTI officer-in-charge Alvin Retamar said the DOST has allotted PHP100,000 for the development of three prototypes and 35 units to be given to front-liners.
Intended users are those assigned in building entrances and health workers, among others.
Retamar, however, could not provide the target locations or cities where the 35 units would be distributed.
Developing thermal scanning devices is ASTI's way of providing a basic tool during this pandemic, he said, adding that they saw some reports about the need for thermal scanners.
"On top of that, there were concerns that some of the thermal scanners (being) used may be giving incorrect readings. DOST-ASTI thought of how it will be able to help, given its capability in electronics development," Retamar said.
He explained that the thermal scanner prototypes can be used via a device that people use every day – the mobile phone.
Using a medical-grade thermal sensor, on the other hand, would address accuracy issues, he added.
"Since the thermal scanner will be used with a powerful computing device (the phone), we can further increase the use (of) the device, such as (for) storing historical information, details of (a) person showing fever, location data, and other information. These features are generally not available in typical thermal scanners," Retamar said.
Meanwhile, he said the modified wood moisture meter functions similarly with a typical thermal scanner.
"The modified wood moisture meter will essentially just give temperature readings to detect possible fever. However, we will be using a medical-grade sensor to address accuracy concerns," Retamar said.
The wood moisture meter, which has been an existing product of ASTI, was modified to add a thermal sensor so that it can be used to help during the pandemic, he said. (PNA)