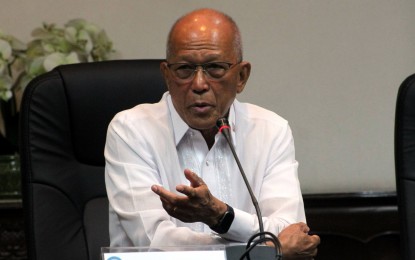 MANILA – Department of National Defense (DND) Secretary Delfin Lorenzana said he has requested the Philippine Navy (PN) to give him a full briefing on the circumstances surrounding the Chinese "radar gun pointing" on anti-submarine corvette BRP Conrado Yap (PS-39).
"I have instructed the Philippine Navy to give me a detailed briefing on the incident. As announced by Secretary (Teodoro) Locsin, the Department of Foreign Affairs filed a diplomatic protest which was received by the Chinese Embassy today, 22 April," Lorenzana said in a press statement released late Wednesday.
His remarks came after Secretary Teodoro Locsin Jr. announced that the Department of Foreign Affairs (DFA) filed two diplomatic protests against Beijing over its latest moves in the South China Sea which include the pointing of a "radar gun" at a PN ship and declaring parts of Philippine territory as part of Hainan province.
Lorenzana said he is also asking experts from the PN and Air Force to explain to him what a "radar gun" is and how dangerous is it for the BRP Conrado Yap to come within its range.
Asked if there is a possibility that the Chinese probably used a fire-control radar against the Filipino naval ship, Lorenzana said he will wait for the experts' report.
"I will wait for the reports from the experts," he added.
A fire-control radar is designed to provide targeting information to a fire-control system to direct weapons that will hit a target. (PNA)