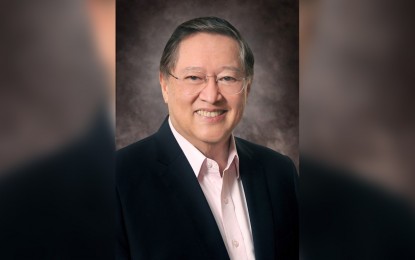 MANILA – Department of Finance (DOF) Secretary Carlos Dominguez III remains optimistic for a positive domestic output in the first quarter of 2020 despite the impact of the Taal Volcano eruption and the community quarantines due to the coronavirus disease 2019 (Covid-19).
In a briefing Wednesday, Dominguez declined to give any growth figure but said January "looks okay until we have a minor problem with Taal."
In February, the government banned the entry of tourists from mainland China, Hong Kong, Macao and Taiwan as a precaution to limit the transmission of Covid-19, which was then an epidemic.
Last March 15, a community quarantine took effect in the National Capital Region (NCR) but this was changed to an enhanced community quarantine (ECQ) by March 16, and the coverage was widened to mainland Luzon, which accounts for about 70 percent of the country's domestic output.
"When we calculate it, it's more positive than negative because the curtailment was less than one half of the period of the quarter," he said. "But I think, April, May and June are going to be quite bad."
The Philippine Statistics Authority (PSA) is scheduled to report on the first quarter gross domestic product (GPD) this year on Thursday.
Growth in the first quarter of 2019 slowed to 5.6 percent from year-ago's 6.5 percent due to the delay in the approval of last year's national budget, which was only signed by President Rodrigo Duterte on April 15, 2019.
The government fast-tracked the implementation of its infrastructure program in the second half of the year to compensate for the weak output in the early part of the year, but full-year growth fell short of the 6-6.5 percent target after it hit 5.9 percent, the slowest annual growth since 2011.
Growth target this year has been set between 6.5 to 7.5 percent.
This year, domestic output is seen to take another hit, with economic managers saying the pandemic is projected to result in a zero to negative 1 percent growth for the Philippine economy.
Dominguez said these projections "might be" tamer than expected, but added the government is "in a very good financial position" when the pandemic hit.
He cited a report by The Economist wherein the country ranked sixth among 66 select emerging economies with a high level of financial strength.
"That, I think, should assure people that we are very well capable of meeting the financial requirements of this Covid hit," he said, adding that even the country's monetary position is strong. (PNA)