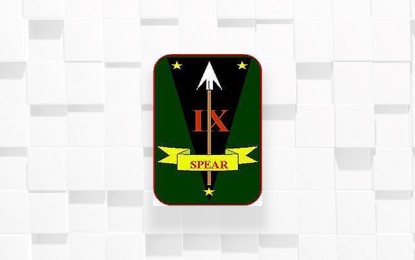 LEGAZPI CITY – An Army commander has denied the accusation of the communist rebel group that the encounter in Sorsogon where five insurgents were killed on Friday last week was a "massacre".
Maj. Gen. Fernando Trinidad, commanding officer of the 9th Infantry Division (9ID) and Joint Task Force Bicolandia (JTFB), clarified on Monday that the incident in Barangay Dolos, Bulan town was a legitimate encounter contrary to the claim of the New People's Army-Romulo Jallores Command (NPA-RJC).
Trinidad said the clash ensued as police operatives, along with Army troops, were about to serve a warrant of arrest to a certain Golima, a suspected NPA member facing murder charges.
"I would like to inform the Bicolanos to be wary of the misinformation being spread by the NPA purposely to discredit the police and the military," he said in an interview.
Trinidad named the suspected NPA rebels killed in the encounter as Jaime Tañada alias Ame, 54; Reymond "Monding" Tañada, 39; Jerry "Ben" Palanca, 31; Jerick Buno, 30; and Roberto "Furgoso" Villafuerte, 21, all members of Larangan 2, Komiteng Probinsya 3 of the Bicol Regional Party Committee.
"The recovered high-powered firearms and subversive supplies are proofs of their continuous lawless activities that have affected the lives of innocent civilians and surrounding communities," he said.
Earlier, the NPA-RJC condemned the killing of the alleged "farmers" whom the military has tagged as suspected communist rebels.
Raymundo Buenfuerza, RJC spokesperson, in a press statement, accused the military and police forces of allegedly committing human rights violations.
He claimed the incident last Friday was a "massacre" where the military allegedly planted high-powered assault rifles and ammunition to justify their atrocities.
Buenferza denied the statement of the military that the farmers were members of the communist movement. (PNA)