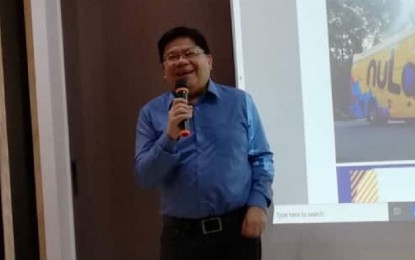 ILOILO CITY – Local government units (LGUs) are encouraged to make use of the disease monitoring and predictive modeling tool to guide them in making decisions amid the threat of the coronavirus disease 2019 (Covid-19) pandemic.
In an interview on Tuesday, Engr. Rowen Gelonga, regional director of the Department of Science and Technology (DOST) in Western Visayas told Philippine News Agency (PNA) the tool is currently being utilized by the Inter-Agency Task Force For the Management of Emerging and Infectious Diseases (IATF-EID) in deciding on the type of quarantine to be imposed.
The software known as FASSSTER (Feasibility Analysis of Syndromic Surveillance Using Spatio-Temporal Epidemiological Modeler for Early Detection of Diseases) was developed by the Ateneo Center for Computing Competency and Research in Partnership with the University of the Philippines-Manila and Department of Health-Epidemiology Bureau.
"It is used not just to monitor the progression, the status of the disease but at the same time input a lot of other parameters," Gelonga said.
It is a science-based tool, dependent on the actual data generated and fed to the system.
Using the tool, the LGU could determine the projected cases if an enhanced community quarantine (ECQ) is imposed as against without ECQ. With the projected cases, the LGU would know the kind of preparations necessary to address the concern.
LGUs can use the tool in identifying their courses of actions even beyond the quarantine period.
"It's a good decision-making tool that the LGUs can use. We are hoping that our LGUs can adopt FASSSTER as a decision-making tool," he said.
The tool is not intended for the general public but only for LGUs and national line agencies involved in monitoring and planning activities.
Interested users may register directly to the FASSSTER website at www.fassster.ehealth.ph/covid19.
The tool was developed with the Philippine Council for Health Research and Development (PCHRD).
It was implemented as early as 2016 and piloted in Western Visayas as a disease outbreak predictive tool originally for dengue, measles, and other diseases.
It has been repurposed for Covid-19 and is currently one of the tools being used by the National IATF. (PNA)