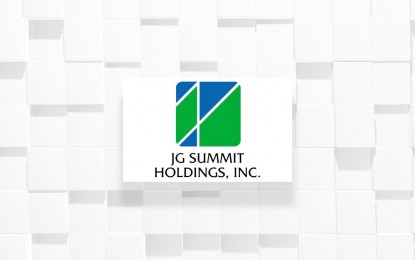 MANILA – JG Summit Holdings, Inc. (JGSHI) has revised its capital expenditure (capex) for this year downward amid the challenging business climate due to the coronavirus disease 2019 (Covid-19) pandemic.
During the conglomerate's virtual annual stockholders' meeting Thursday, JGSHI president and chief executive officer Lance Gokongwei announced that the company is spending PHP58 billion this year.
This is lower by 30 percent from its initial capex set for this year at PHP82 billion, and 20 percent lower from 2019's actual spending of PHP72.1 billion, Gokongwei said.
The Gokongwei-led conglomerate recorded a 19-percent decline in core net profit in the first quarter of 2020 amounting to PHP4.3 billion.
He said the company needs to manage capex cash flows into its liquidity given the Covid-19 situation by deferring some projects and payments.
"Much of the deferment came from the Cebu Pacific as we are re-negotiating payments, delivery schedules related to new aircraft orders and trying to postpone capitalized aircraft overhaul," he added.
For Robinsons Land, Gokongwei said it will continue ongoing projects which construction was suspended due to the enhanced community quarantine (ECQ), while those projects that have not yet started will be delayed or will be assessed after the lifting of the ECQ.
He added the expansion project of JG Summit Petrochemical Corp. is a top priority of the group.
Capex for its petrochemicals manufacturing unit this year was only slashed by 9 percent or PHP2 billion, said Gokongwei.
"While the lockdown has resulted to the halting project construction during the ECQ period, JG Summit Petrochemicals is stepping up work towards effective resumption of construction work once ECQ is lifted in order to accelerate the availability of new downstream, higher value-added higher margin products," he said.
He said JGSHI expects a delay of about three months in the construction of projects of its petrochemical business, with the bulk of expansion to be completed this year.
The last to be completed project is the polyethylene expansion which is expected to be delivered by the third quarter of 2021, Gokongwei said.
With the expansion of the petrochemical plant for downstream units, he added higher value-added margin products go online, and this will bring new growth opportunities for its manufacturing unit which experienced a slump in revenues last year due to trade tensions and lower petrochemical demand.
Gokongwei said JGSHI decided to also defer some non-critical capex in Universal Robina Corp. and the rest of the group. (PNA)