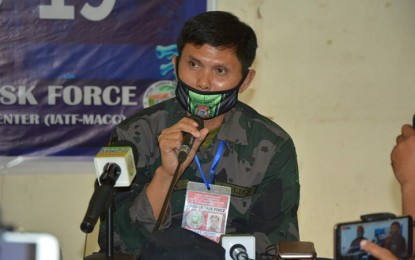 DUMAGUETE CITY – Rival groups involved in the illegal drug trade in Negros Oriental are believed to be behind some shooting incidents in the province, provincial police director, Col. Julian Entoma said on Thursday.
He said they have traced the killings of drug personalities to certain groups such as the Munti Boys/Bilibid and Villegas gangs.
Entoma said these groups do not trust each other, even though they have mutual connections and deal with the same suppliers, because of the rivalry over who gets to dominate the illegal drug trade in a particular area.
He cited a recent incident where a group in this city was allegedly duped, and received one kilo of "fake shabu" from its supplier.
Last May 8, Franie Genandoy Avanceña, 56, a resident of Basak, a drug surrenderer in 2016, was shot dead in Barangay Basak, Guihulngan City by unidentified suspects riding in tandem on a motorcycle.
Police records show that he was arrested on Nov. 8, 2018 for violation of Republic Act 9165 or the Comprehensive Dangerous Drugs Act of 2002 by virtue of a search warrant, but was able to post bail.
Entoma said some groups even operate outside of Dumaguete, or have contacts from other places like Iloilo, based on information gathered from cellphones recovered at crime scenes involving suspected drug personalities.
Some of them even give tips or information to the police about the other groups, apparently to cause the downfall of rivals, he said. (PNA)