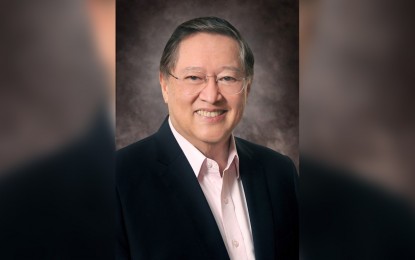 MANILA – The Department of Finance (DOF) plans to increase the capital of state-owned banks and the Philippine Guarantee Corporation (PhilGuarantee) as part of the government's coronavirus disease 2019 (Covid-19) response.
During the press conference of the first online consultative conference called Sulong Pilipinas on Thursday, Finance Secretary Carlos Dominguez III said the additional recovery plan is on top of the four-pillar recovery program announced earlier.
He said the new program aims to increase by about PHP50 billion the capital of Landbank of the Philippines (Landbank) and Development Bank of the Philippines (DBP) at 70 to 30 ratio, and by PHP20 billion of the PhilGuarantee.
He said the additional capital will be used by the banks for wholesale lending to rural banks or other smaller banks.
Under this program, loans extended by the smaller banks to micro, small and medium enterprises (MSMEs) will be purchased by Landbank and DBP so that the smaller banks will have additional funds to lend to their clients.
He explained each peso of banks' capital "can actually generate roughly PHP8.5 (worth) of loans."
Aside from lending to smaller banks, the other focus of this capital boost is for the two state-owned banks to have a joint venture to buy bonds, preferred shares or common shares of big companies that need capital infusion to address the impact of the pandemic.
He said DOF executives are also considering inviting the World Bank (WB), Asian Infrastructure Investment Bank (AIIB) and Asian Development Bank (ADB), as well as other foreign investors, to place their funds in the joint venture company.
"In that way, you can multiply the effects, the economic effects of the banks, by around eight and a half times a piece," he added.
Meanwhile, the support to PhilGuarantee aims to enhance the effect of the guarantees that the agency extends even to non-government banks.
He said "every peso of capital in PhilGuarantee can generate probably PHP15 or PHP20 worth of guarantees so every peso has a multiplier effect, 15 to 20 times."
He added putting about PHP70 billion into these three institutions is expected to generate about PHP1 trillion worth of economic activity that will provide additional lift to the domestic economy.
Aside from the capital infusion, Dominguez said they will use the additional fund for the training of people who will be hired to do a specific job, which will address the problem of unemployment due to the pandemic.
About 500,000 workers can be hired as contact tracers, among others, and will be given one or two-day training to equip them for the job.
He said this is better than just extending financial aid to the workers to make the benefit more lasting. (PNA)