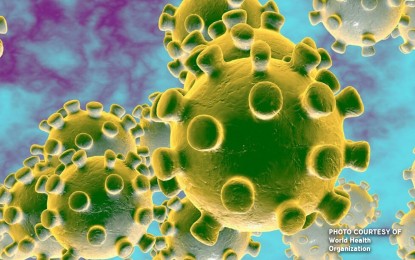 DUMAGUETE CITY – Health authorities in Negros Oriental are now conducting contact tracing of all people who may have come into contact with a government doctor from here, who has tested positive of the coronavirus disease 2019 (Covid-19).
Dr. Socrates Villamor, provincial chief of the Department of Health in Negros Oriental, said in an interview on Monday that the male government doctor is from this city but does not work in any of the hospitals here.
The doctor was among other medical workers who were reported to have tested positive of the coronavirus while attending a training in Cebu last week.
Villamor said the immediate family of the doctor has been placed under home quarantine while throat swab samples were taken from them for laboratory testing.
At the same time, health authorities are now back-tracking to identify and locate other people who may have come into close contact with the doctor, he added.
The doctor left Dumaguete for Cebu on May 10, along with other medical workers from Bohol, some of whom were also found positive with Covid-19.
Villamor said the doctor obtained clearance to travel from the provincial governments of Negros Oriental and Cebu, as part of the requirements in places under the community quarantine status.
Media reports said another doctor and some medical technologists were among those in the training that had also tested positive of Covid-19, and are now in isolation at hospitals in Cebu City.
Dr. Liland Estacion, Assistant Provincial Health Officer and head of the health committee of the provincial Inter-Agency Task Force for the Management of Emerging Infectious Diseases (IATF-EID), said while the province has not had any confirmed Covid-19 case since April 10, it is necessary to do contact-tracing of the people who came into contact with this doctor "just to be sure".
She believes that the doctor may have been infected while en route to Cebu City and hopes that it is not a community transmission case.
As of Sunday afternoon, the province of Negros Oriental received 55 negative test results for Covid-19 while 176 more are still pending, Estacion said. (PNA)