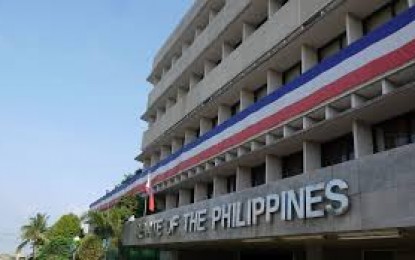 MANILA – Several senators on Monday said the procurement of alleged "overpriced" personal protective equipment (PPE) and swab kits for coronavirus disease 2019 (Covid-19) testing must be investigated.
"While emergency measures are being practiced, government should start an investigation on the allegations," Senate President Vicente Sotto III said.
"It's very disappointing and depressing to know that there are public officials who take advantage of the peoples' crisis. They should be jailed ASAP then throw away the key," he added.
Senator Christopher Lawrence "Bong" Go said they will require the Department of Health (DOH), Department of Budget and Management (DBM), and other concerned agencies to explain.
"We can give them the opportunity to shed light on this matter during the Senate Committee of the Whole hearings to be held in the coming days," he said.
"The funds made available to address the Covid-19 pandemic and the needs of our people at this crucial time should be accounted for---up to the last centavo, and the public deserves to know how it is spent," the chair of the Senate Committee on Health added.
Senator Sonny Angara said cases should be filed if there is truth to the allegations.
"If there is evidence, then those with actual knowledge should file a case with the Ombudsman or even the Senate Blue Ribbon committee," he said.
Senator Francis Pangilinan also wanted to know the truth behind the allegations, saying it's "unconscionable" how some individuals could even think of exploiting the purchase of medical supplies for their selfish ends".
"By jacking up prices of supplies such as swab kits and personal protective equipment, we get less units that what is needed, depriving the people and medical front-liners of the defenses they need to fight Covid-19," he said.
Reports of the alleged overpriced purchase of medical supplies was broached by Senator Panfilo Lacson on Sunday during a radio interview.
He said data reaching his office show that the price of PPE sets purchased by the DOH is at least double than those purchased by private organizations.
The same issue was raised by Senator Grace Poe in March, when she questioned the DOH for purchasing PPE sets at PHP1,800 each when market value at the time was between PHP400 and PHP1,000.
The DOH denied the purchase was overpriced and explained that the price was for a complete set of PPE, including several other paraphernalia. (PNA)