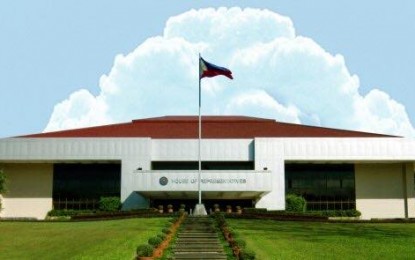 MANILA – The House of Representatives has decided to abandon the proposed five-month provisional franchise for media giant ABS-CBN, Speaker Alan Peter Cayetano said on Tuesday.
During the plenary session, Cayetano said the lower chamber would instead immediately proceed with the hearings for the network's full 25-year franchise application.
"I, together with the House of Representatives leadership, decided to forego with the provisional franchise and immediately proceed with the hearings for the full 25-year renewal application of the ABS-CBN franchise," Cayetano said, noting that consultations were made with House members and political parties.
Cayetano said the hearings to be conducted by the House Committee on Legislative Franchises, chaired by Palawan Rep. Franz "Chicoy" Alvarez, must be fair, impartial, comprehensive, and thorough.
"All voices must be heard and all issues for or against will be discussed," he said.
"Let us direct our committee to immediately and continuously hold hearings until everyone is heard. And after everyone is heard, then we can decide," he added.
The House of Representatives on Monday reconsidered its second reading approval of House Bill 6732 seeking to grant media giant ABS-CBN a provisional franchise valid until Oct. 31, 2020.
The chamber has also re-opened the periods of interpellations and amendments to the measure principally authored by the Speaker.
Some lawmakers questioned the constitutionality of the bill's second reading approval, citing the Constitution that no bill shall become law unless it has passed three readings on separate days.
The bill was read on first reading and approved on second reading during a plenary session last Wednesday. (PNA)