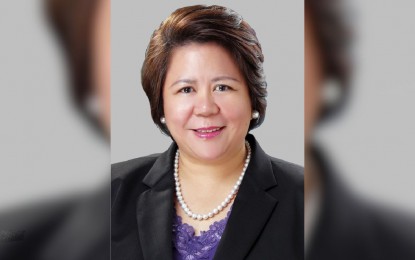 MANILA – Up to PHP5-million grant is at stake for researches and technologies that would help the economy adapt to the "new normal" after the Covid-19 pandemic, the Department of Science and Technology (DOST) announced Monday.
Researchers from the academe, research, and development (R&D) institutions, as well as Filipino private companies, are invited to send proposals to the DOST under the agency's CRADLE (Collaborative Research and Development to Leverage Philippine Economy) Challenge.
In a virtual presser, DOST Undersecretary Rowena Cristina Guevara said under the CRADLE Challenge, researchers would collaborate and formulate scientific and technical solutions that would shape the "new normal" for businesses.
"This is a special call for proposal, separate from the other (DOST-attached agencies') call for proposals," Guevara told the Philippine News Agency (PNA) in a message.
Guevara said the PHP5 million is just the maximum amount that could be granted for a project, emphasizing that not every project is worth PHP5 million.
"We had 31 CRADLE projects for the last three years and the total budget was PHP135 million," she said.
Under the DOST's CRADLE program, researchers should partner with at least one Filipino private company, which will then shoulder at least 20 percent of the counterpart funding, and commit to adopting the technology.
For the whole month of June, interested researchers may send proposals under four thematic areas:
* sustainable supply and logistics
"Are there new delivery channels, raw materials?" Guevara said, adding the area focuses on redesigning the movement of supply and creating a resilient value chain and logistics network.
* product of the new normal
This involves reevaluating the wants and needs and developing more resilient products that fit the post-Covid "normal".
Guevara said this may involve reinventing products to minimize health risks.
* reinventing the workplace
This focuses on developing solutions, practices, tools that will aid companies to cope with the needed changes in the workplace. This may also involve developing tools for remote work, Guevara said.
* services that transcend boundaries
This would look for engineering tools and innovative solutions that can protect clients from health hazards.
The DOST has given priority to seven sectors ranging from pharmaceuticals, natural products, medical devices, information communication technology (ICT), innovative food industries, animal health and livestock, plants and crops, and would choose two to three projects.
Researchers of the approved projects are also challenged with this timeline: September 1 for the start of project implementation, December 1 for the development of the prototype, March 31, 2021 to have a minimum viable product, and June 30, 2021 for pilot testing.