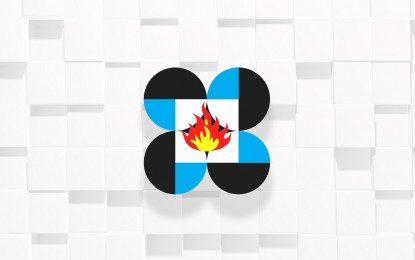 MANILA – The Philippine Science High School (PSHS)-Ilocos Region Campus has reserved its housing facility to accommodate suspect cases of coronavirus disease 2019 (Covid-19).
In a message to the Philippine News Agency (PNA) on Tuesday, PSHS director Lilia Habacon said the facility serves as "plan B" of the local government as to where it could accommodate the suspect cases.
"It has been reserved for the municipality of San Ildefonso, Ilocos Sur, in case the quarantine facilities in all their barangays are already crowded. Mayor Christian Purisima requested the use of this facility so they have a place to use especially for returning OFWs (overseas Filipino workers)," she said.
Habacon said the local government of San Ildefonso has been using day-care centers as quarantine facilities for returning residents.
"They (local government) bring the PUIs (persons under investigation or probable cases) to nearby hospitals such as Magsingal Hospital District, and Gabriela Silang Medical Center," she added.
Habacon said the Board of Trustees had approved the use of PSHS-Ilocos' Community Center 2 to accommodate Covid-19 suspect cases last April 15.
The housing facility could accommodate 10 patients and four health workers, she said.
"Community Center 2 used to be a students' dorm, but it now serves as a housing facility for teachers," she added.
To date, no suspect case has been brought yet to the PSHS Community Center 2, Habacon said. (PNA)