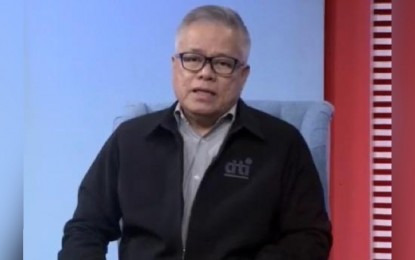 MANILA – Trade Secretary Ramon Lopez said 55 companies manufacturing products to fight the coronavirus disease 2019 (Covid-19) outbreak have expressed interests to invest in the Philippines.
During the virtual general membership meeting of the Philippine Chamber of Commerce and Industry (PCCI) Tuesday, Lopez said these firms produce medical devices, medical supplies, and electronic components.
Of the number, 35 companies are based in China.
"We want to present the Philippines as a complementary host country," Lopez said.
He added that aside from the production of coronavirus-related products, there are Chinese and non-Chinese companies manufacturing electrical equipment and appliances, metal products, automotive and auto parts, machinery and equipment, optical lenses, and furniture that are eyeing to relocate or expand their operations in the Philippines.
These firms are either affected by the Covid-19 pandemic in China or the trade tension between China and the United States, the trade chief said.
"One important thing is to accelerate these interests to the realization of investments," he said.
Lopez further said investors eyeing to locate their facilities in the Philippines can take advantage of the European Union Generalised Scheme of Preferences Plus (EU GSP+) status of the country, wherein some 6,274 goods enter the EU market free of tariff.
Moreover, Lopez is optimistic that the country can get back to its economic growth momentum after this pandemic.
"As we revive the economy, we have to support companies that will keep jobs and income. It's very critical because it's the jobs and income that will sustain demand if not strengthen demand. If you strengthen demand, it can encourage companies to produce more and supply and the virtuous cycle will continue," he said. (PNA)