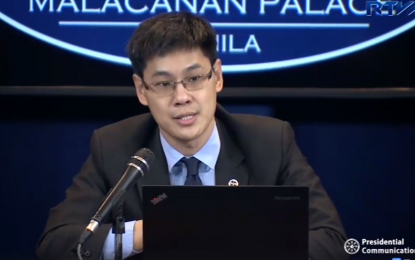 MANILA – Digital transformation should be one of the structural reforms that the government should push for under the "new normal" amid the coronavirus disease 2019 (Covid-19) pandemic, acting Socioeconomic Planning Secretary Karl Kendrick Chua said Tuesday.
Chua, also acting National Economic and Development Authority (NEDA) director general, said digital transformation, particularly in government offices, is one of the key elements for economic resilience.
"The reason for this (is) under the 'new normal', contact is going to be very much restricted and one way to continue providing service or transacting is we have digital transaction(s)," he said during the virtual general membership meeting of the Philippine Chamber of Commerce and Industry (PCCI).
Chua, however, acknowledged that pushing for digital transformation would be a difficult process.
He thus encouraged the private sector to help improve the country's information technology infrastructure by bringing down the cost while increasing the quality of services through competition.
"But in NEDA, I've pushed for the national ID (identification system) further. We are in the process of procuring," Chua said.
He urged businesses that have the skill and the talent to bid out and provide the solution for the national ID.
"Once we have this final procurement package, which is a systems integrator bid out, and we have a good proposal, we are going to roll out and register everyone in the coming two years. It's a fantastic opportunity. If everyone has (an) ID, there's (a) bank account, everything else will follow," he added. (PNA)