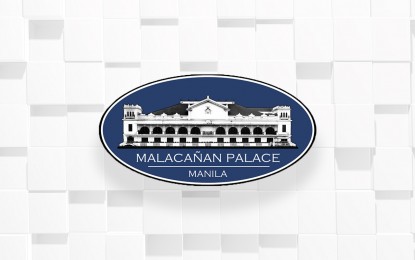 MANILA – Malacañang on Saturday clarified that the Fabunan anti-viral injection is still not being considered by the Philippines as a cure for the coronavirus disease 2019 (Covid-19).
"Hindi pa po approved ang Fabunan (Fabunan is not yet approved [as a registered product that can be used to treat Covid-19])," Presidential Spokesperson Harry Roque said during the Laging Handa program aired on state-run PTV-4.
Roque's remarks came following the viral social media posts which claimed that a community in Zambales had received shots of Fabunan.
The Food and Drug Administration (FDA) has already issued a cease and desist order against the unregistered anti-viral drug.
Roque said the public should understand that the FDA's approval is needed before a vaccine or drug can be considered as a cure for the novel coronavirus.
"Importante po kasi na bago maibigay sa publiko ang kahit anong gamot, kasama na po diyan ang Fabunan, kinakailangan rehistrado sa FDA (It is important that before we allow the commercial use of any drugs, including Fabunan, they need to be first registered with FDA)," he said.
There were claims that Fabunan, a patented anti-viral drug against dengue developed by Washington-based Filipino doctor Ruben Fabunan, has been "proven to be used to treat Covid-19" and is already an "approved" drug.
The FDA, in its April 8 advisory, cautioned the public that no drug and vaccine has been licensed "specifically for use in Covid-19 treatment."
On April 22, Malacañang urged FDA to study if Fabunan is safe and effective for use in the treatment of Covid-19.
Roque said the Philippines would participate in the clinical trials for a vaccine against Covid-19 so as not to compromise the Filipinos' health.
"'Yung clinical studies, iyan po 'yung magsisiguro na hindi po magiging banta sa kalusugan ng ating kababayan iyang bagong gamot (The conduct of clinical studies will make sure that any new drug [for Covid-19] will not be a threat to the health of the public)," he said.
The Philippines is set to collaborate with Chinese and Taiwanese organizations for the clinical trials for a vaccine against Covid-19.
In a public address on Thursday, President Rodrigo Duterte was confident that China would be the first country to develop a Covid-19 vaccine and even floated the possibility that it could be available by September this year.
Duterte made the latest remarks as he earlier sought the immediate purchase of a vaccine for the treatment of Covid-19, once it is available.
The World Health Organization has said a Covid-19 vaccine may become available to the public in the next 18 months. (PNA)