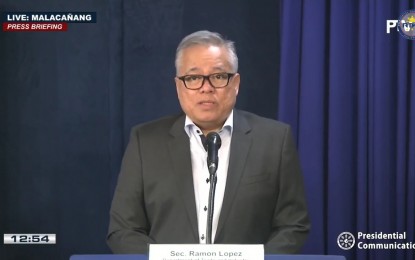 MANILA – As the government is expected to further ease community quarantine measures next week, it is allowing more business establishments, including fitness and sports - as well as travel and leisure industries, to open in areas under modified general community quarantine (MGCQ).
In a Palace briefing Tuesday, Department of Trade and Industry (DTI) Secretary Ramon Lopez said businesses that will open at 50-percent capacity in MGCQ areas include gyms, fitness studios, and sports facilities; kid amusement industries; and entertainment industries like cinemas, theaters, and karaoke bars.
Likewise, the government will allow the opening of libraries, archives, museums, and cultural centers; tourist destinations such as water parks, beaches, and resorts; travel agencies, tour operators, reservation service and related activities; other personal care services such as massage parlors, sauna, facial care, and waxing; and pet grooming services.
Internet and computer shops are allowed to operate but only for educational purposes and subject to strict health protocols as well as other education and educational support establishments, such as testing centers, tutorial and review centers, language, driving, dancing, acting, and voice schools.
In terms of rental payment arrangement in MGCQ areas, landlords and landowners can start collecting rents from their tenants whose businesses were not allowed to operate under enhanced community quarantine (ECQ), modified ECQ, and GCQ.
The minimum 30-day grace period for residential rents and commercial rents for businesses that were not allowed to operate under ECQ, MECQ, and GCQ shall commence from the last due date, or from the lifting of the ECQ, MECQ, and GCQ, whichever is longer, without incurring interests, penalties, fees, and other charges, Lopez said.
With more sectors allowed to operate as the government eases lockdown measures, the DTI chief is hopeful that more businesses and jobs will be saved.
"If they won't close and continue to create jobs -- because (of) these jobs, the income of these workers, they will stimulate our economy," Lopez said in Filipino.
He added the administration remains bullish with the economy's medium-term outlook despite the coronavirus disease 2019 (Covid-19) pandemic.
"Hopefully, we can even say a 9-percent growth rate by 2021 if we recover from this pandemic," he added. (PNA)